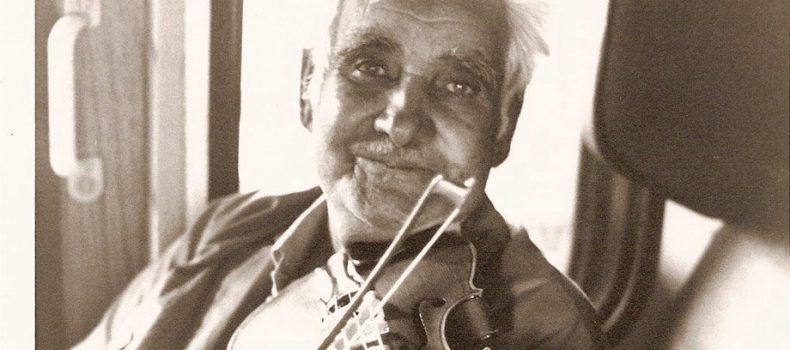 Yale Strom giving a series of lectures for the 92nd St. Y July-August
The Great Thinkers
Yale Strom: From Rajisthan to the World, the History and Culture of the Roma
Online Class
This program is taking place remotely. If you have signed up, you will receive an email with details of how to access the program.
If we are able to offer an in-person version of this class in the coming months, we will contact you and make both options available to you.
For many people the word Gypsy evokes an air of mystery and romance and scenes of unbridled dancing, fortune-telling, music, and brightly painted caravans of horse-drawn carriages.
The word "Gypsy" has become synonymous with the kind of wanderlust and exhibitionism we find tempting and dangerous, fantasies kept hidden deep within ourselves, rarely acted upon. No other ethnic group in the world has its name so popularly used as an adjective by an artist (all too often written with a small "g") and advertisers to sell their products or alternatively, as a pejorative. This course will examine who the Roma (coming from the Sanskrit word for man) people really are and their unique place in European history and world culture.
Week One: The History of the Roma from Rajisthan to Europe 1000-1700
Focusing on the origins of the Roma and their dispersion throughout Europe from the British Isles to the Ural Mountains. The lecture will also look at why certain negative stereotypes about the Roma began.
Week Two: The Porajmos: The Roma and the Holocaust (1933-45)
The lecture will examine the origins of the Porajmos (Romani for devouring) where some half a million to one million Roma were murdered.
Week Three: Romani Life in the East Bloc (1945-89)
Examine how the Romani Holocaust survivors rebuilt their lives during the Stalinist years in the East Bloc. This lecture will also look at how the Roma and Jewish survivors interacted with each other, particularly the klezmer and Roma musicians in Eastern Europe.
Week Four: The Roma and Music
The lecture will examine how Roma musicians and dancers have created many genres of music in the world. From Gypsy jazz to flamenco to classical music, the Roma have had an enduring influence.
Week Five: The Reintegration of the Roma into European Society 1989 to the Present
The lecture will examine how some Roma were encouraged by the "gaje" (non-Romani people) to become more integrated into the general society while at the same time, anti-Roma sentiment grew among the working and middle classes in Europe, especially in the former East Bloc countries.