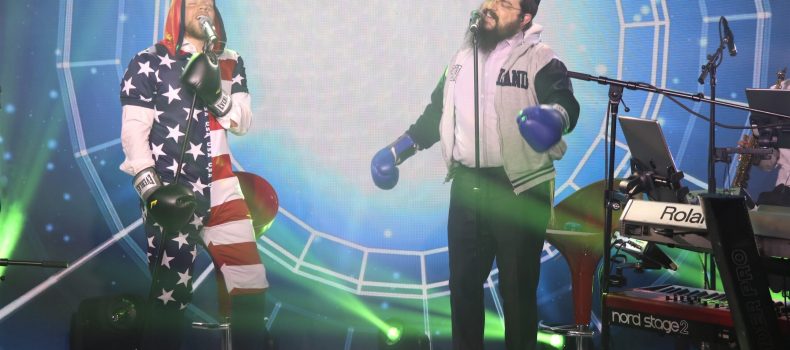 Jewish music bigs Benny Friedman and Mordechai Shapiro belt it out for charity
More than 5,000 people tuned in to the virtual "Battle of the Singers," featuring well-known Jewish entertainers Benny Friedman and Mordechai Shapiro, and sponsored by the Orthodox Union's Yachad leading organization for individuals with disabilities in the Orthodox community. The June 16 concert raised $150,000 towards the cause.
It also featured Meir Kay as its master of ceremonies and Mendy Hershkowitz on the piano.
Friedman and Shapiro battled it out over their signature songs to raise awareness of the critical support and programming that Yachad has been providing to families with children with special needs during the coronavirus pandemic. Shapiro also premiered an updated version of his hit song "B'Yachad" ("together" in  Hebrew), originally released in 2017.
The new lyrics reflect how Yachad is still bringing people together and caring for others, even in isolation during COVID-19. The new lyrics were written by Mordechai's sister, Sorah Shaffren, from Bergen County, N.J.
Proceeds from the program will benefit Yachad's international efforts to help individuals with disabilities and their families combat social isolation during COVID-19. It will go towards virtual programming that the group will roll out over the coming months.
"As a result of COVID-19, three of our gala fundraisers were canceled, and so our team came up with a creative approach to fundraise for our programs while also producing an entertaining show that families could watch together," said International Yachad Director Avromie Adler. "The feedback and results were tremendous, and we are so appreciative of the time and effort of the performers and the attendees who participated and supported us."