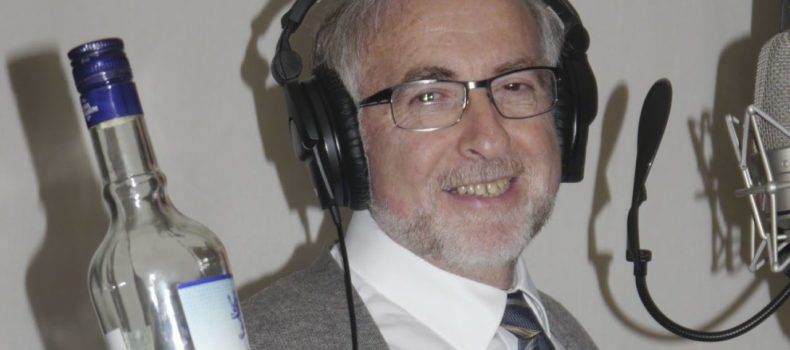 This Sephardic rabbi helps revive Judeo-Spanyol songs as hip-hop
hen Magain David Sephardic Congregation of San Francisco arranged for monthly visits by retired Seattle Rabbi Simon Benzaquen two years ago, the small community knew it was hiring an experienced worship leader, cantor, scholar, dayan (rabbinical judge), sofer (scribe) and mohel (ritual circumciser).
But a lyricist, recording artist, Sephardic music innovator and mentor to Jewish rappers, too?
"It was definitely a surprise hearing about that," acknowledged Jacob Levy, a second-generation Magain David board member and third-generation congregant.
Benzaquen and rapper Alex Hernandez recently released "Los Bilbilikos" (The Nightingales), an album of 12 classic songs in the Judeo-Spanish language of Judeo-Spanyol — essentially Old Castilian Spanish — plus "Hatikvah," the Israeli national anthem.
Performing as Los Serenos Sefarad (The Sephardic Watchmen), the duo intersperses the rabbi's heartfelt tenor vocals with Hernandez's smooth, rhythmic renditions of Judeo-Spanyol raps written by Benzaquen. The rabbi gets in on rapping —in Hebrew – on a second version of "Los Bilbilikos." Flamenco guitar and percussion, including a steady hip-hop beat, provide most of the accompaniment.
"Los Bilbilikos" is very likely the first full album blending hip-hop with the music of the Sephardim, the Jews expelled from Spain in 1492. The CD provides a Judeo-Spanyol lyric sheet, but no English translation.
The Moroccan-born Benzaquen served congregations in England and Venezuela before becoming senior rabbi at Seattle's Bikur Cholim Congregation in 1984. He retired in 2012, remaining as the congregation's scholar-in-residence.
"I'm working more than ever before, doing what I like to do," he told J. In addition to writing a scholarly book on Judeo-Spanyol, "a lot of what I write are my own lyrics, based on my understanding of the Judeo-Spanyol songs, with historical background. I make it into rap music. That is what people like to listen to. They'll pay more attention to that."
The rabbi sees these Judeo-Spanyol romanzas — folk songs about love and tragedy — as telling symbolic stories of loss, death and grief. "This is a dialogue of the Sephardic Jews — many say nearly half a million — when they were expelled from Spain," the rabbi explained. Describing the event as a holocaust, Benzaquen said that the Sephardim wrote about their experiences in these simple songs. "They were expressing themselves deeply about what Spain did to them. That's what I write in the lyrics: an indictment of Spain."
In the CD's title track, the traditional lyrics speak of nightingales "sing[ing] with sighs of love. My soul, my destiny, are within your power…. Come quickly, beloved, run and save me."
For Benzaquen, "Los Bilbilikos encapsulates exactly what the Sephardim were going through and how they felt so caged, not to be able to say anything: I look at the tree over there. I see the birds singing. My passion is killing me. I'm not like them, I wish I could fly away." Those thoughts infuse the rap portion of the song.
Why did the Sephardim write of their existential tragedies so obliquely? Benzaquen contends that they had no choice. The power of Spain, which had just driven out the Moors after seven centuries, terrified the expelled Jews.
"They didn't feel safe anywhere, not even in Turkey," the rabbi said. "They were afraid that Spain would make an alliance with Turkey, with Netherlands, with anybody," leading to punishment of those who wrote about the expulsion.
The exiles understood the songs' historical message, but "over time, the Jews forgot what they meant," Benzaquen said. "But it's all there. That's what I do in each of those romanzas: I write new lyrics."
The rabbi said he used to detest rap. Then he met Damian Black, an African-American rapper from Seattle. Benzaquen oversaw his conversion to Judaism. Black, now rapping in Israel as Nissim, converted the rabbi to hip-hop.
The rabbi learned that "originally, hip-hop music was the expression of African Americans to tell the world what they were going through every day. They use the metric method of the Bible, of the Torah, to be able to express it.
"I was very impressed. If you want to tell somebody something and you want that person to capture it and retain it, you rhyme it, and you make it into a song."
Benzaquen sang on Nissim's recording of "Sores" in 2013. "The song speaks about the African American experience of intimidation and discrimination, and also of the Jewish experience of intimidation and discrimination and the Holocaust," the rabbi said. "The words I wrote and sang in Hebrew complement that."
Soon after, the rabbi met Hernandez, a Mexican-born rapper who also wanted to convert to Judaism. The rabbi's teaching led to their work on "Los Bilbilikos." It probably won't be their last collaboration, though Hernandez now lives in Israel.
"I intend to write many more albums," said Benzaquen.
And the congregants of Magain David, according to Levy, will be listening.