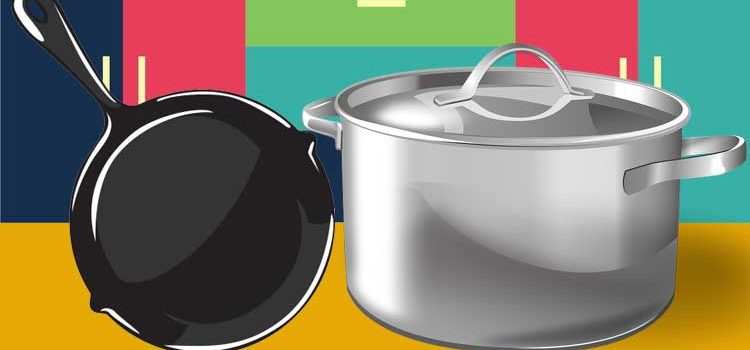 Di shisl un dos tepl (The Platter and the Pot), song based on "El Comal le dijo a la Olla", by Cri Cri
A beautiful children's song performed in Yiddish by Bobe Adina.
The Platter and the Pot – Both kitchen objects quarrel all the time to try to suggest who is the better one or the more useful one… until they decide to make peace, because it is the best way to live together.
Di shisl un dos tepl
Plutzling, in kikh, tzeshrayt zikh shtark a
shisl:
– Her du tepl, ruk zikh a bisl!
Oyb du meynst, vest do kenen zikh
onshparn
Makhst a toes – s'iz tzum lakhn.
Hot geentfert glaykh azoy in kas dos tepl:
– Azelkhe verter – un on a dekl!
S'kokht un paren zikh in mir di broynebeblekh
Zolst nit meynen vest do kenen take
Araynshtekn di tzeyndlakh!
Hot di shisl gedarshnt shtreng tzum tepl:
– Ze du taynest! Oy an ekl!
Mit dayn pare host fartushet mir mayn
glantzn
Itst hob ikh nit do kayn kheyshik tzu keyn
tantzn!
Oy, dos tepl hert un vert kimat
farkhalesht,
– Aza gayve – mamesh, mamesh!
Bist gekumen a genutste nit bavuste
On mayn esn bistu gornit kayn grand
dame a baputzte.
Un men hert vi s'redt vayter di shisl:
– Kum nit nenter – nit kayn bisl
Kh'bin a shisl – un mayn sheynkayt
onerkent,
Du a flader – vu alts vert bay dir farbrent.
Un der tsveyter hot geentfert mit a rash:
– Oy, geredt shoyn! Oy, a kaas!
– Oyb ikh khap dir makh ikh kashe fun dir
gikh,
S'leyent undz beser take sholem makhn
in kikh.
Hot di shisl a bisl zikh farroytlt
– Vilst dokh sholem – iz nem a broytl!
Kh'hof vest kenen genisn fun dem maykhl
Un glaykh filn di matone in dayn baykhl.
Hot dos tepl geredt shoyn gor un gikher
– Aza voyle – aza shtifn!
Host a gantze sho geplaplt – shist mit
fayer!
Un nor itzter veystu take vos iz zeyer (2)
tayer!
Translated and modified to Yiddish by Adina Cimet. This CD is not for sale.