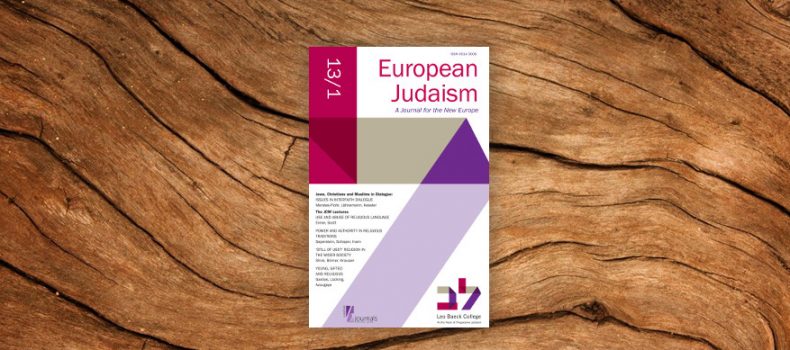 Yiddish folk music as a marker of identity in post-war Germany
Book: European Judaism: A Journal for the New Europe
Klezmer Music and Yiddish Song in post-war Germany developed in three phases, which are clearly divided through repertoire and style of interpretation: Yiddish song from the 1960s to the 1980s was followed by Klezmer as instrumental music, until Klezmer as World Music became part of the intercultural scene.
This corresponds with the way the audience and the musicians attribute meaning to the music: Protest against the fathers generation and coping with the past by singing and hearing Yiddish song in both parts of then divided Germany was followed by the liberation of the 'unpolitical' and cheerful Klezmer as a meeting with the missing Jewish reality in reunited Germany.
With Klezmer making up only one facet of the rich multicultural musical scene of Tango, Salsa, Turkish Music and many others, it is suddenly turning into something it has not been in Germany for some hundred years: a symbol of Jewish identity.