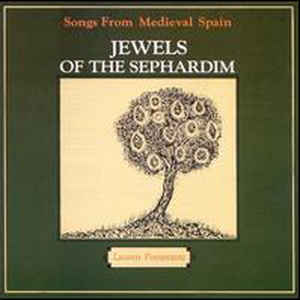 "Jewels of the Sephardim", by Lauren Pomerantz
"A cosmic troubadour in the finest sense, Lauren's voice opens a spiritual space that is immediate and palpable."
Tom Kenyon
I am delighted to share my music –inspired by classical music, spiritual revelations and ancient wisdom.
It is my passion to provide you with more than just great music. I offer musical tools to uplift, heal and clarify your world, as well as music to enliven and bring passion into your life.
Songbird Music offers music in two main areas, the first is Early Music: Multi-cultural and Sephardic Music from Medieval Spain and Renaissance Music from Spain and England. 
The Early Spanish Music is rich, enlivening, and timeless. It celebrates the Jewels that were created when Medieval Spain led the world in collaboration in arts & sciences. These songs are sung in Ladino (Jewish Spanish), Hebrew, Galecian, and Arabic). They tell potent stories from the lives of human hearts throughout time – serenades of longing and loss, or celebrations of birth and love.  My many years in Spain and Early Music led to these Sephardic jewels.
Jewels of the Sephardim
El Rey que tanto madruga
Dos Amantes
Nani, Nani
¡O! Que mueve mezes
Durme hermozo
La rosa enflorece
Abrid, mi galanica
¡Ay! Mancebo
Por la tu puerta yo pasi
El Rey de Francia
Gerineldo