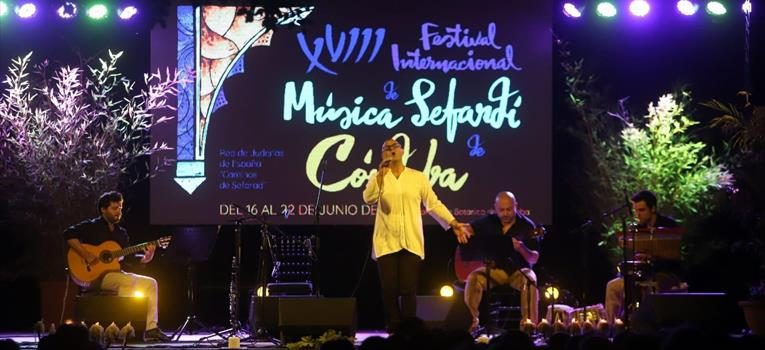 More than 3,000 people attend the International Festival of Sephardic Music in Cordoba
The International Festival of Sephardic Music has accounted for around 3,200 attendees in the seven concerts held last week, according to information provided by the City of Cordoba. In this way, the event, which is promoted by the Network of Jewish Quarters of Spain Roads of Sefarad, has come of age with a "very important" increase in viewers, as highlighted yesterday by the Councilor for Tourism in the City of Cordoba , Isabel Albás. The municipal official explained that the number of visitors almost tripled in some cases compared to previous editions and the capacity was completed in two concerts that brought together some 600 people.
Specifically, the festival ended last Saturday with the performance of the Portuguese group Al Fado, which was one of the highlights of the program and received around 600 attendees, and the band Mom & Band achieved a similar result on Wednesday. The performance of the Israeli group Diwan Saz was followed by 500 spectators; that of Memorias de Sefarad, for 400; that of Jesús Parra and El Folkívero Trío Sephardic, for 300; and the Yayla Ensemble and Darash, for about 400 people.
Albas recalled that the 18th edition of the festival had free entry for the first time and added that "participation has increased clearly, even reaching the limit of capacity, a circumstance that will have to be rethought for later editions," he said, praising the scenario offered to these concerts at the Royal Botanical Garden. He also stressed that "the dissemination of this event should be" expanded "with greater promotion in the international arena and, especially, the Jewish community in Gibraltar."
The first deputy mayor pointed out that the workshops and activities prior to the concerts will take place, as they did last year, in the Seventh Sephardic Autumn, which will be held from September 1 to 22.