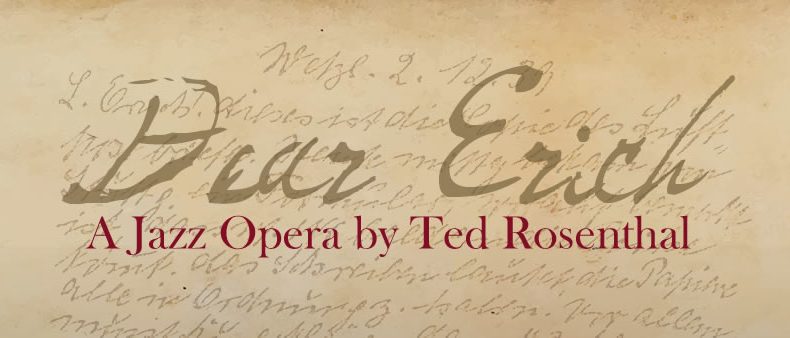 Yom HaShoah Program May 1st at 7 PM – "Dear Erich" at the Center for Jewish History
Composer-pianist Ted Rosenthal retells his own family history in the jazz opera "Dear Erich," which was presented by the New York City Opera and co-produced with Folksbiene.
Set in wartime Germany and Chicago, the plot is inspired by some 200 letters exchanged between Ted's grandmother, Herta Rosenthal, and her son, Erich, a Jewish scholar who escaped to the States.
Rosenthal employs the musical idioms of the 1930s and '40s to creat a poignant narrative of this correspondence, which tracks a son's journey to the New World, and the family he left behind.  The opera was directed by Mikhaela Mahonby, with a libretto by Lesley and Ted Rosenthal.
Appropriate for YomHaShoah, excerpts from the New York City Opera/Folksbiene co-production, with performers from the cast, will be presented at the Center for Jewish History at 7 PM on Wednesday, May 1st.
The program is co-sponsored by the American Jewish Historical Society, the American Society for Jewish Music, YIVO, the Leo Baeck Institute, the Center and other Center Partners.
Ticket Info: $15 general; $10 CJH/Partner members, seniors, students at bpt.me/4051831; $18 at the door