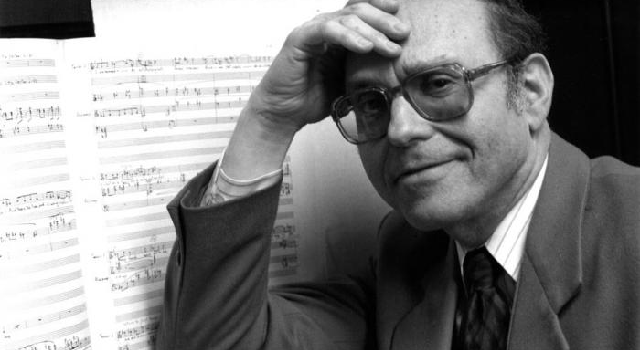 Samuel Adler: Building Bridges with Music – Concert & Discussion – Wed., January 23rd at 7 PM 
The prolific composer and educator Samuel Adler, born the son of  a cantor in 1928 in Mannheim, Germany, reflects on a life in music in an intimate interview and performance of his chamber works.
Samuel Adler, has written a fascinating memoir, of his long life, Building Bridges With Music, which covers occurrences from his early childhood in Nazi Germany, emigrating to the United States at age ten, his education and years in the army, including experiences with such disparate personalities as Eddie Fisher, General Dwight Eisenhower.
In addition the book covers his many interesting professional experiences as a composer, conductor, teacher, author and administrator both in this country and abroad,encounters with some of the most important personalities in the world of music, the other arts, academia, religion, and even politics.  Samuel Adler will be interviewed by Dr. Neil Levin, Artistic Director of the Milken Archive of Jewish Music.
Co-sponsored by the Leo Baeck Institute, the Jewish Music Forum, a project of the American Society for Jewish Music, and the American Jewish Historical Society.
All Jewish Music Forum programs are free and
open to the public.
To reserve your seats Click Here.