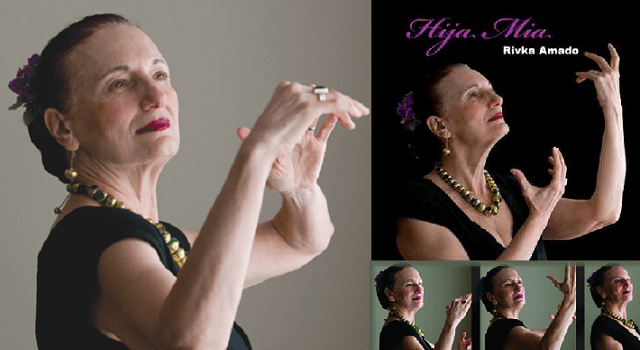 The Preservation of Sephardic Music – a Women's Story
Rivka Amado was born in Holon Israel, and spent most of her adult life in Jerusalem before moving to Berkeley, California in 2004. She traces her roots back to prominent Sephardic families—the Amado's and the Barbut's–on both sides of her family. After their expulsion from Spain both families eventually found their way to the Balkans where they remained for generations.
Rivka's parents made aliyah in 1933. She grew up In a Ladino-speaking home in Holon, where she learned traditional melodies from her grandmother, Rivka Amado-Mandil.
For years Rivka sang Ladino songs and played the piano informally, and as well as sang in her synagogue choir in Jerusalem. Since moving to Berkeley, she has dedicated much of her time researching Sephardic culture and performing traditional Ladino music. With the aid of guitarist Joel Siegel, she has developed a program, A Journey Back to Spain, in which she recounts the ways the Jews of Spain have been able to maintain their identity for five hundred years, long after their expulsion, first from Spain and then from the entire Iberian Peninsula. In this program she mixes historical narrative, accounts of Sephardic culture, and popular Ladino songs. Amado and Siegel have performed in many venues in the San Francisco Bay Area, and elsewhere.