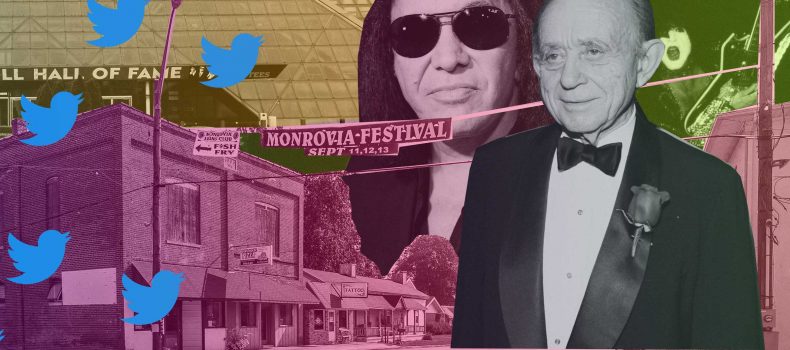 Backstage Pass
Ep.159: Director Frederick Wiseman and former Rock & Roll Hall of Fame president Terry Stewart, plus comedian Travon Free on his recently resurfaced tweets
By Unorthodox
First, comedian Travon Free, a producer on Lena Dunham's HBO show Camping, speaks with producer Josh Kross about anti-Semitic old tweets of his that resurfaced last week.
Liel sits down with Jewish guest Frederick Wiseman, the legendary filmmaker, to discuss his latest documentary, Monrovia, Indiana.
https://megaphone.link/PPY7531233528
Our gentile of the week, live from Cleveland, is former Rock & Roll Hall of Fame president and CEO Terry Stewart. He joined us at the Mandel JCC to talk about what he calls the greatest job in the world, the much-speculated upon Hall of Fame nomination process, and how 'rock and roll' the Hall of Fame's CEO can actually be.
We love to hear from you! Send comments and questions for Unorthodox to [email protected] or leave a message at our new listener line: 914-570-4869.
Want more Unorthodox in your life? Follow us on Twitter and Instagram to see what happens behind the scenes! Show your love for Unorthodox with our new T-shirts, sweatshirts, and baby onesies. Get yours here.
This episode is sponsored by:
Little Passports, the perfect holiday gift for the curious kid in your life. Each month they'll get a fun-filled package with hands-on activities and interactive projects designed to spark their curiosity about geography, world cultures or science. Order today at Littlepassports.com/unorthodox.
Hear from fascinating people doing interesting work in Israel, as well as Israelis making their mark across the globe, on Jewish National Fund's podcast IsraelCast. From spice master Lior Sercarz of La Boite NYC to Ambassador Ido Aharoni; from "Queen of Kosher" Jamie Geller to former Miss Israel and Ethiopian Jew Titi Aynaw, there's something for everyone. Find IsraelCast on iTunes or wherever you get your podcasts, or learn more at JNF.org/israelcastpodcast.
This episode is also sponsored by Belvedere Vodka, certified kosher by the Orthodox Union, and produced in accordance with the legal requirements of Polish Vodka. Learn more here.
Check out the Unorthodox Demos, from our favorite Jewbadour Jim Knable. Listen here.