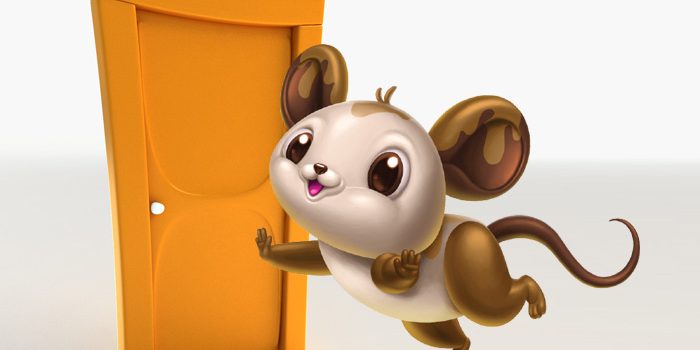 A Mayzl (El Ratón), canción basada en "El Ratón Vaquero", de Cri Cri
Una hermosa canción infantil interpretada en Yiddish por la Bobe Adina.
El Ratón – Canción basada en la de Soler, describe un ratón que se metió a vivir a la casa de otro. Se hace pasar por dueño y señor… el otro ni le entiende, ni le gusta tenerlo de vecino metido en su casa comiéndose lo suyo, pero el ratón confiesa que no le gusta vivir solo allí en el campo.
La presente canción forma parte de un repertorio de 9 canciones que publicaremos diariamente para Usted. Para escuchar el repertorio completo, oprima aquí.
The Mouse – A mouse got into the house of another and makes believe he is the boss. The owner is uncomfortable to have him as a neighbor, sharing all his food and space. But the mouse confesses that he is really afraid to live outdoors in the field.
A Mayzl
In mayn eygn shtibl
Krikht a mayzl – yo gantz voyl
Geyt er mit a hitl un tzvei shtivl, groyse,
groy.
Er'z mistome a fremder
Er redt dokh an ander shprakh
Meynt er ikh farshtey im
Ikh farshtey im nit kayn zakh!
Plutzlung az er treft mir
Shpringt er – er'z dershrokn
Vil er zayn a gibor
Zogt er mit bitokhn:
Gib a kuk – oyf mayn hut
Kh'bin balebesl fun di shtub
Nit nor du, nor ikh oykh
Muzn teyln zikh dos hoyz! (2)
Nemt er shrayen oyf Yidish
Az er iz mayn shokhn oykh
Tupet mitn shtivl
Makht zikh take zeyer groys.
Kh'veys nit vi tzu vern
Zayns a khaver – unter eyn dakh
Mayzl-shpayzl – est altz
Mir vert eng – un er a last.
Plutzlung…
Der emes iz: kh'bin nit a held
Kh'vil nit voynen dort in feld
Nit nor du, nor ikh oykh
Darfn teyln zikh dos hoyz! (2)
Las canciones de Cri-Cri, son música original de Francisco Gabilondo Soler (Cri-Cri). Textos traducidos y modificados para su adaptación al Yiddish por Adina Cimet. El disco no está a la venta.