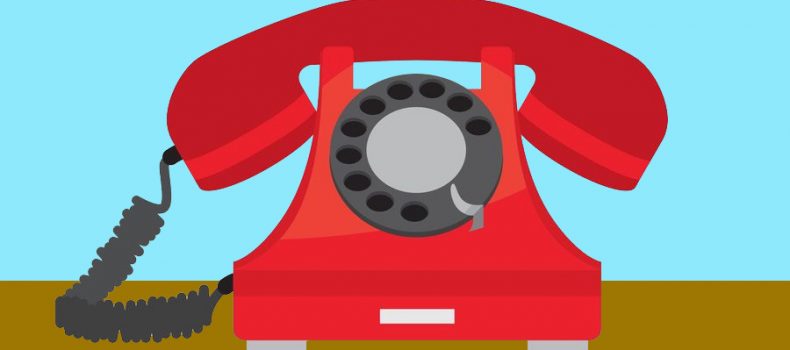 Telefon (The Telephone), song based on "El Teléfono", by Cri Cri
A beautiful children's song performed in Yiddish by Bobe Adina.
The Telephone – Mixing classical  music with  the melody of Soler's song, a fox mommy is described as a very homey busy- body doing everything at home. That day however, her telephone is interrupting her non-stop and very irritatingly she must leave her chores. At the end, she hears a friend will come and visit her.
Telefon
A mol (3)… a mayse fun a mol!
A baleboste poret zikh
Farnumen iz zi shtark
Zi arbet in ir shtibale
Fun altz tut zi a bisele:
– Shobn, shnaydn, preglen gikh
Kokh zupn, bakn fish
Flekhtn khales
Un zi tushet, un zi mutchet zikh fil, fil
Ramt un kert un vasht un prest
Ir shtibl iz greyt far gest!
Haynt ken zi nit arbetn
Men rayzt shtiker fun ir!
In shtibl mit a shirtzl, arbet, kokht un
neyt gor sheyn
Froy fuksl zitzt un poret zikh un shtrikt
nokh altz aleyn
Ober ir kleyn telefon, klingt un klingt un
klingt
Un zi loyft tzum telefon – entfern
geshvint.
Helo… ?
Vemen zukht ir do?
Neyn (3)
Dos iz nit a gevelbl
Es arbet nit do Velvl
Ir zukht im?
Oy… Lozt ober tsuru… ikh darf hobn
mayn ru!
Helo… ?
Vemen zukht ir do?
Neyn (3)
Ir fregt di zelbe kashe
S'hot gornit tzu ton tzu Bashe
Mir lozt ober tzuru, ikh darf hobn mayn
ru.
Neyn! Nito kayn politzei
Kh'ken nit zukhn dort mit zey
Di shlisl fun a tir!
Helo?
Vemen zukht ir do?
Vos tuen ayere finger
Leygt tzu kop – es vet zayn gringer
Kh'hob nit kayn geduld!
S'iz mayn shtub un mayn mishpokhes
Un mir vintshn aykh nor brokhes.
Vos zogt ir?
Take dos iz Khane-Beyle
Mit di sheyne bloy fatsheile
Oy… ir klingt… kumt tzu tzu mir!
In shtibl mit a shirtzl…
טעלעפא ןֿ
א מַאל (3 ) … א מַעשׂה פ וןֿ א מאלָ !
א בעל ־הב יתטע פּ ארָעט זיך
פאֿרַנומע ן א יז זי שטארַק
זי ארבַעט א ין א יר שט יבעלע
פוֿן אלץַ ט וט זי א ב יסעלע :
— שאבָ ן, ש נײַד ן, פּרע גלע ן ג יך
קאכ ןָ זופּ ן — באקַ ן פ ישֿ
פלֿעכט ן חל ות
און זי ט ושעט , און זי מ וטשעט זיך פ יֿל , פ יֿל
רמאטַ א ון קערט א ון װאשטַ א ון פּרעסט
ארי שט יבל איז גר ייט פאֿר געסט !
הײַנט קע ן זי ניט ארַבעט ן
מען רײַסט שט יקער פ וןֿ א יר !
אןי שט יבל מ יט א ש ירצל , ארבַעט , קאכטָ א ון
ניט גאר ש יין
פרֿ וי פוֿקסל זיצט א ון פּארָעט זיך א ון שטר יקט
נךא אלץַ אל יַין
אבָער א יר קל יין טעלעפ ן אקָל ינגט א ון קל ינגט
און קל ינגט
און זי ל ויפט צ ום טעלעפא ןֿ — ע נטפערֿ ן
געשװ ינדט !
העלא… ?
װמעע ן זוכט א יר דא ?ָ
( נין ( 3
דאסָ א יז ניט א געװעלבל
עס ארבַעט ניט דא װעלװל
ארי זוכט אםי ?
אוי … לא זטָ אבעָר צ ור ו … א יך דארףַ האב ןָ מײַ ן
רו!
העלא… ?
װמעע ן זוכט א יר דא ?ָ
( נין ( 3
ארי פרעֿ גט ד י זעלבע קש יא
ס 'האטָ גארנָיט צ ו טא ן צ ו באשַע
מרי לא זָט אבָער צ ור ו, א יך דארףַ האבָ ן מײַ ן ר ו.
נין! נטיא קײַ ן פּאלָ יצ יי
כ 'קע ן ניט זוכ ן דארטָ מ יט זיי
די ש ל יסל פ וןֿ א ט יר
העלא… ?
װמעע ן זוכט א יר דא ?ָ
װאָס ט וע ן אײַערע פ ינֿגער
ליגט צ ו קאפָּ — עס װעט זײַ ן גר ינגער
כ 'האבָ ניט קײַ ן געד ולד !
ס 'א יז מײַ ן שט וב א ון מײַ ן משפּחהס
און מ יר װ וּנטש ן אײַך נאר ברכ ות .
װאָס זא גטָ א יר?
טקאַע דאסָ א יז ח נה ־ב יילע
מי ט ד י ש יינע בל וי פאֿטַש יילע
אוי … א יר קל ינגט… ק ומט צ ו צ ו מ יר !
אןי שט יבל מ יט א ש ירצל…
Translated and modified to Yiddish by Adina Cimet. This CD is not for sale.