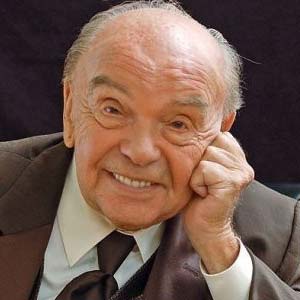 Birth Date
December 12, 1925
Death Date
December 25, 2017
Death Place
San Diego, California, United States
Vladimir Yakovlevich Shainsky was a composer. He was born on December 12, 1925 in Kiev (USSR, now Ukraine). Father is an engineer.
Since 1936 he studied violin at the music school of the Kiev Conservatory. In 1941, after the outbreak of the war, the family was evacuated to Tashkent, where he continued his musical education at the local conservatory. In 1943 he was called to the Red Army. He served in the regiment of communications in Central Asia, where he began to write music. After the war in 1945 he entered the Moscow State Conservatory named after P. I. Tchaikovsky for orchestra faculty. In 1949-1952 he worked in the orchestra of Leonid Utyosov. In 1952-1954 he taught at a music school. In 1954-1962 he worked as an orchestrator, composer, music director of various variety orchestras. In 1962-1965 he studied at the composer's faculty of the Baku Conservatoire.
He lived and worked in Moscow, in 2000 he immigrated to Israel, in 2004 he moved to the United States. Author of numerous compositions for stage and cinema. Laureate of the State Prize of the USSR (1981).
Vladimir Shainsky died on December 25, 2017 in San Diego (USA).