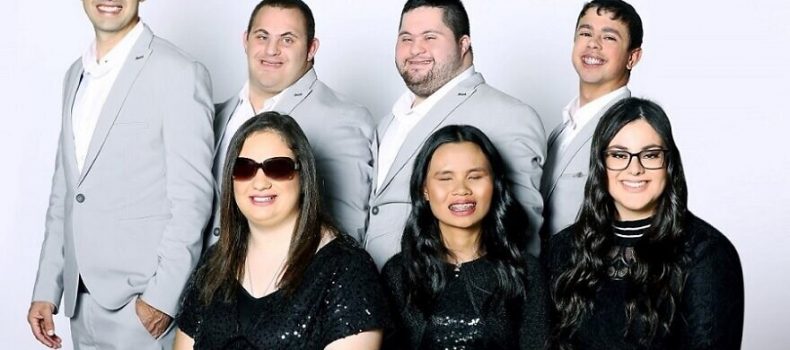 Enjoy the music of "The Shalva Band" performing at the Closing Plenary (2018), and find out more about their top media award
The Shalva Band Performs at the Closing Plenary
The Shalva Band performed 5 songs including the 3 national anthems of the USA, Canada and Israel.
Shalva Band to be honored with top media award
The Shalva Band will be granted a special citation for fostering Israel-Diaspora relations through the arts, as part of the B'nai B'rith World Center Award for Journalism, Israel Hayom has learned.
Formed in 2005 by the Shalva organization, which seeks to empower individuals with disabilities, the group—comprised of eight musicians who all live with some degree of disability—rose to fame in Israel after participating in "Rising Star," a singing competition that aired on Channel 12. The band's guest performance at the Eurovision semi-finals in 2019 earned it international acclaim and invitations to perform worldwide.
The award ceremony will take place on Nov. 25 at the Menachem Begin Heritage Center in Jerusalem. The ceremony will allow for a limited attendance due to the coronavirus pandemic, but will also be livestreamed on Facebook and YouTube.
Branu Tegene and Danny Kushmaro of Channel 12 News will receive the award in the Broadcast Media category for their five-part series "Split Up: The Story of the Ethiopian Jewish Community."
Since its establishment in 1992, the B'nai B'rith World Center Award for Journalism has recognized excellence in reporting on contemporary Diaspora Jewish communities and the state of Israel-Diaspora relations in the Israeli print, broadcast and online media.
The awards are presented in memory of the late Wolf Matsdorf, journalist and editor of the organization's journal Leadership Briefing, and his wife, Hilda, a pioneer in social work in both Australia and Israel, and in memory of Luis and Trudi Schydlowsky. The award is made possible through donations from the Matsdorf family and B'nai B'rith World Center-Jerusalem board member Daniel Schydlowsky.
This article first appeared in Israel Hayom.