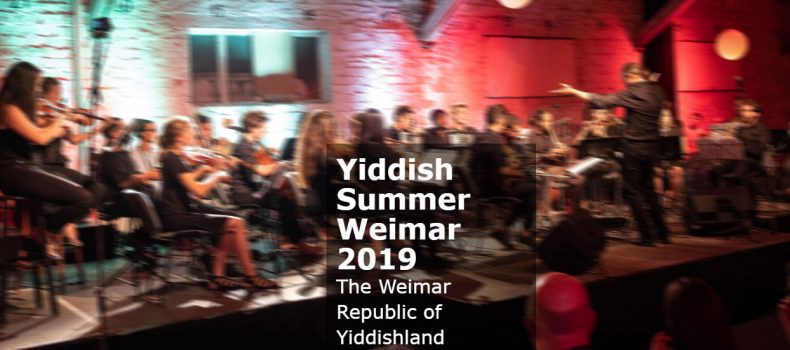 Yiddish Summer Weimar 2019. The Weimar Republic of Yiddishland July 12 – August 17
Registration for Yiddish Summer Weimar workshops is open and advance ticket sales have begun!
In 2019 we recognize the 100th anniversary of the beginnings of the Weimar Republic. To celebrate the almost unimaginable outpouring of creative energy throughout Europe in that era, our special topic this year will be "The Weimar Republic of Yiddishland" – an encounter between the Weimar Republic and the politically virtual but culturally very real Republic of Yiddishland.
Thanks to a generous grant from the German Federal Cultural Foundation, we will draw on this extraordinarily creative phase in Yiddish cultural history to create an impressive array of brand-new projects with a superb roster of international artists. Details to follow very soon, here are all the relevant dates.
YSW 2019: July 12 – August 17, including the FESTIVAL WEEK from July 27 – August 3with a world premiere every night!