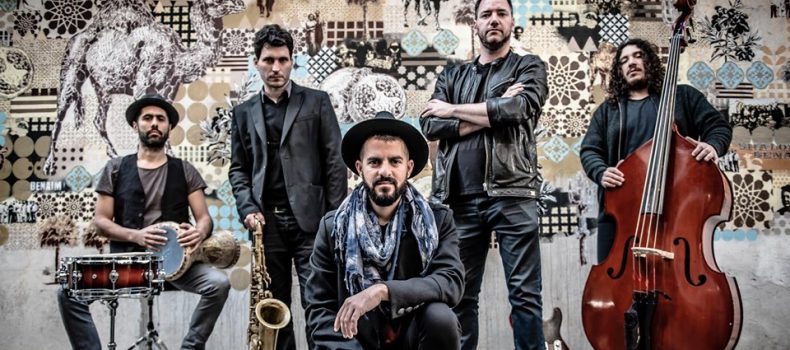 Saied & Los Ídishe: Oriental Music
Sounds from Egypt, Morocco and Syria. Songs of Yemen and Ethiopia. More a tribute to the Israeli artist Ofra Haza.
"Saied and Los Ídishe" invite us to immerse ourselves in a mixture of Eastern and Western languages ​​that include Aramaic, Hebrew, Arabic and Ladino. That's where the spiritual, the ethnic and the original coexist with contemporary and contemporary sounds immersing themselves in the songs of Yemen and Ethiopia, sounds of Egypt, Morocco, Syria. They will also pay homage to the Israeli singer Ofra Haza. A space where millenary art and music take part in integration and a unique desire for peace and harmony between the cultures of the East and the West.
GROUP MEMBERS
Gastón Saied – Voice
Francisco Huici – Baritone and Soprano Saxo
Gonzalo Chayle – Drums and Percussion
Leonel Cejas – Double Bass
Diego Corsunsky – Guitars
Duration: 60min
General Entry Bonus $ 200 / Members $ 100
More info, and all the programming of shows and courses of AMIA Culture in www.cultura.amia.org.ar