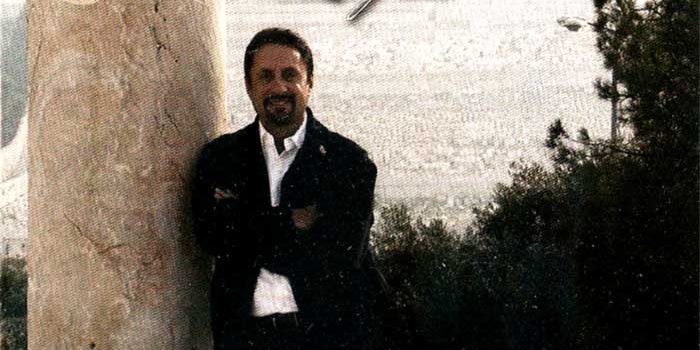 "Religious and Secular" by David Sirull
It's a little country, a little folksy, a little traditional and you're going to love it!
The first track is the result of Sirull's numerous performances in various religious venues. He is able to capture the Divine presence in daily life here without any mention of specific religious affiliations.
The second song tells the beautiful story of a shammes, the caretaker of a synagogue. It incorporates a line from the traditional daily morning liturgy: It is God we bless by singing sweetly.
The third song comes from Sirull's educational background. Here he shares his passion for the jewish holidays with a lively number that covers several of his favorites.
The fourth cut is autobiographical and relates the true story of Sirull's youth and ambition to find a life that fulfills the will of God.
Another true song, Israel Always was written by Sirull in Israel when visiting during the war with Lebanon in 2007. He headed up a mission taken by an organization named Israel Always and wrote this in their honor.
The secular songs begin with the whimsical hit Jewish Redneck. It attempts to capture Sirull's love for nature, camping and the great outdoors while at the same time remaining committed to his religious obligations.
Track #7 speaks to the typical challenges of marriage and culminates with the great line about how "things are supposed to be."
In the next number, Sirull returns to his humorous roots with What Do I Know. Here he declares that despite the loss of a loved one, he remains madly in love with this fictitious partner.
My Heart Always Burns is an uncharacteristically serious piece about the realities of aging and maturing, love and friendship.
The final number is quickly becoming thought of as the theme song of Augusta, Georgia, where Sirull currently resides.
He Put Us Here With Everything We Need
The Shammes
I Love a Jewish Holiday
Y'hi Ratzon, May It Be Your Will
Israel Always
Jewish Redneck
Black and White Cookie
What Do I Know
My Heart Always Burns for You
There's No Place Like Augusta