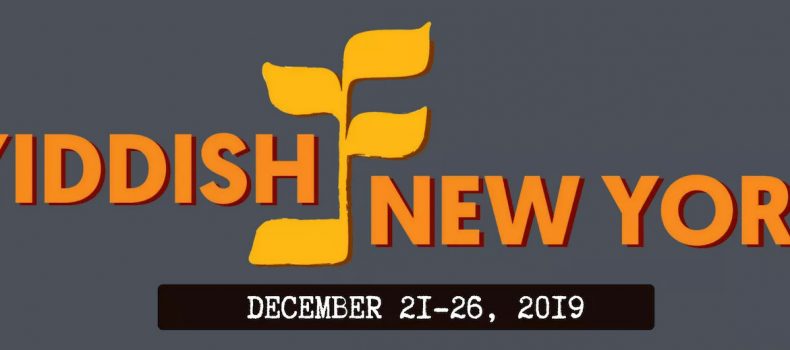 The Nation's Largest Yiddish Culture Festival Returns December 21-26, 2019!
Films – Lectures – Theater – Yiddish Song – Folk Dance – Yiddish Language – Yiddish Culture and History – Visual Arts – Master classes – Ensembles – Foods – Klezmer Music – Neighborhood Walking Tours – Art Exhibition – Special Programs for Kids & Teens and More!
Yiddish New York is…
Daytime Intergenerational Educational & Arts Workshops
Evening Festival of Yiddish Performing Arts
Visual Arts Exhibition
An Inclusive Community Working to Advance Contemporary Yiddish Culture, Scholarship & Activism
And much more!
Intergenerational and Accessible
To keep tuition costs as affordable as possible, Yiddish New York is a non-residential event. We offer significant discounts to enable couples and families to attend, as well as work/study and scholarship opportunities. The center of activities is the 14th St. Y (344 East 14th Street, between 1st and 2nd Avenues) and the adjacent Town and Village Synagogue, easily accessible by public transportation. Participants make their own arrangements for transportation, housing and meals. Yiddish New Yorkhosts on-line boards encouraging sharing rides and housing.
Yiddish New York reaches out to participants of all ages and backgrounds. The Kids and Teens program encourages the participation of families with children and create innovative interdisciplinary projects designed to engage the next generation of Yiddish artists.
More information:
https://www.yiddishnewyork.com/