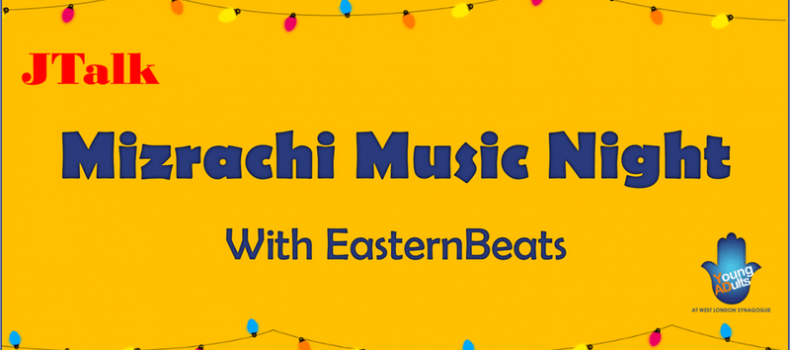 JTalk – Sephardic Music with EstarnBeats – Tuesday, 30 April 2019 at West London Synagogue, London, England
In the Spirit of Mimouna: Sephardic Music Night with EasternBeats Live Band.
About this Event
EasternBeats (A band of 6 members with unique instruments) will play songs and talk about the origin of the Sephardic music, as well as 'Muzika Mizrahit (Modern Israeli music genre inspired by Sephardic music).
Pure cultural and musical celebration!
Date And Time
Tue, 30 April 2019
19:00 – 20:00 BST
Location
West London Synagogue
33 Seymour Place
London
W1H 5AU
United Kingdom
Tickets