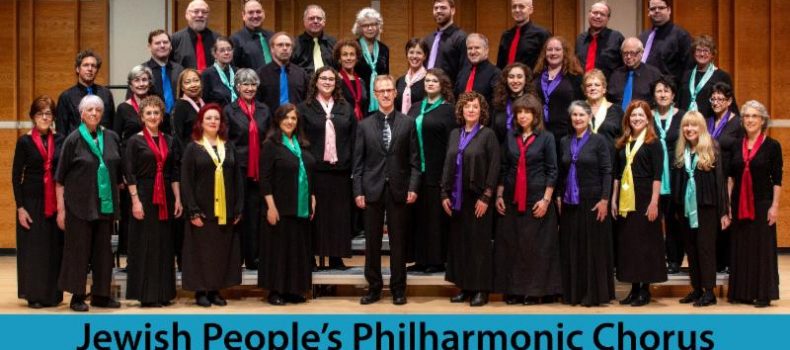 "Dayenu" in Yiddish in 4-part harmony, performed by the JPPC
New on YouTube
With Passover but a month away
"Dayenu" in Yiddish
In four-part harmony:
Performed by the
Jewish People's Philharmonic Chorus / JPPC
Binyumen Schaechter, Conductor
Seth Weinstein, Pianist
For more info (in English) regarding these songs, their creators, the choral arrangements, the videos themselves, and more, click on "Show More" (on your computer) or on the little triangle (on your cell phone) on YouTube beneath each video.
More below.
For more information about the JPPC including our upcoming concerts click here.