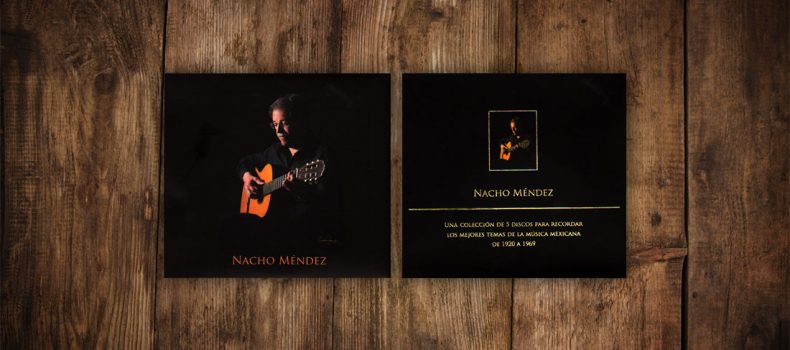 From the corridors of the Idishe comes the best anthology of Mexican music
From the aisles of the idishe comes this incredible anthology of 5 albums to remember the best songs of Mexican music from 1920 to 1969.
Almost 300 songs that will remind you of your best moments or surprise you when you remember them.
They say that character, tastes and education are all recorded in the first years of life and if so, it was in the idyst where Nacho Méndez spent his early years and where he learned his first songs.
But, unlike almost all the others, the first ones were just that, the first among many songs that we would listen to, but not for Nacho, for him the first ones were the ones that inspired him to create many others and guide to document , in this work, the historical work of those who musicalized our passage through this life and this nation.
Personally, had it not been for a fortuitous meeting with a group of alumni I would have continued my life believing that Nacho was a Brazilian musical star who with his smooth rhythms and harmonious melodies had accompanied me during the best moments of my life without even imagining that Nacho had gone through the same school for which "generations" later I would spend.
Less I could have imagined (you already know that "nobody is a prophet in your own land") of the impact that this man and his music have had in Mexico, but when I began to comment that I had known him and that I had his anthology of Mexican music discovered that Nacho is truly known and admired by practically everyone throughout the country not only the country but even the Mexican diaspora in the United States.
His footprint as a composer, as a musician is as wide as the map of the nation, but now, thanks to this anthology "50 years of Mexican Songs" will be even more and with just reason.
It was already clear that my ignorance on this subject is huge so it will not be surprising if I tell you that among the more than 270 melodies included in this collection are not only all our favorites but also many that I had never heard and thanks to Nacho I have discovered and enjoyed.
But, in addition, this trip through the musical life of the country, organized chronologically since 1920 quickly becomes a travel companion that you can not easily put aside.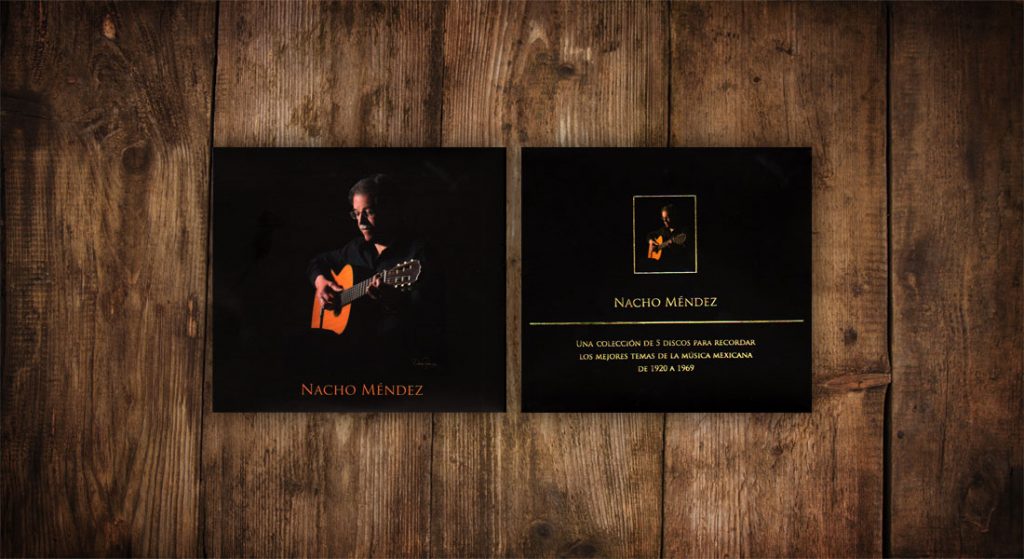 The quality of the work, the interesting thing about the musicgrapher, the pleasantness of the narration make this anthology the perfect companion for home, not to mention the automobile.
Among his many achievements Nacho manages to help us forget the traffic and everyday problems, which I say everyday, that there is no gasoline? listen to the songs selected by Nacho; What's a lot of tail? No, on the contrary, I wish there were more to be able to continue listening!
Well, well, this may be a bit of poetic license on my part, but the reality is that this anthology is so good that on more than one occasion it will not bother you to have to wait a little longer in exchange for being able to continue listening .
And it is also unique in that the emphasis is placed on the composers not on the performers with what pays a fair tribute to those who, with their creations described, created, marked the history of Mexico and the musical conscience of its inhabitants.
Beginning with "La Norteña" and "Mi Querido Capitán" to "A eso tiras cuando sueñas con mexicano" de Chava Flores y luego a través de "Adiós Mariquita Mia", "Cuando vuelvo a tu lado", "La Marcha de las Letras" " Diga porque, "Ojos Tapatíos", "Por una Amor", "María Bonita", "sin ti", "Gavilán Pollero", "Fallaste Corazón", "Prisión Número Nueve", "Cachito Mio", "El Caballo Blanco" "," Contigo Aprendí "hasta" Que Bonita es mi Tierra" this anthology takes us by the hand through a truly magical Mexico where everyone, at their own pace, travels in an album and now we can remember together in their entirety .
"50 Years of Mexican Songs" by Nacho Méndez is an anthology that must not be missed in any house not only for its musical value but also for its historical value and for the importance of preserving this heritage that is lost in contemporary commercialization and often ignore for loss of all of us.
Finally, it must be emphasized that because it is a private collection this set of 5 discs can be customized. Yes, you can send to produce private collections with your name or logo for your special events and make them even more important.
So now that you know, ask for your collection and for only $ 500 pesos fill the memory tank with the best and most memorable of Mexican music.