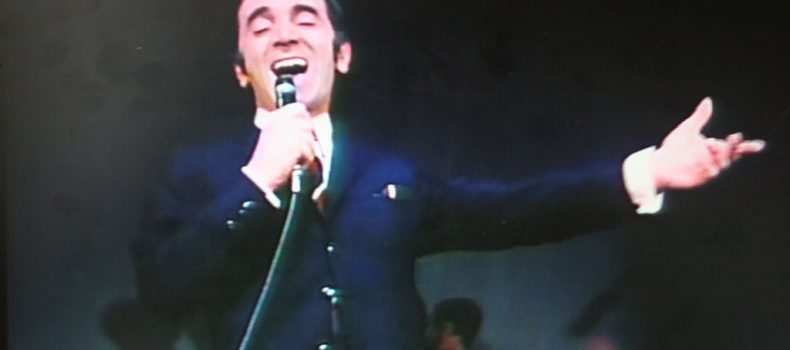 Charles Aznavour, renowned French singer, dies at 94; he leaves us his Yiddishe Mame as legacy.
Charles Aznavour died at age 94, on Monday the French media reported on the death of the singer.
Aznavour was born under the name of Shahnour Varinag Aznavourian in Paris, the son of Armenian parents, sold more than 100 million records in 80 countries.
The legend of Armenian roots was last year in Israel, where he received the Raoul Wallenberg prize for the efforts of his family to protect Jews and others persecuted by the Nazis during World War II.
He was known as the Frank Sinatra of France.
Aznavour began his career selling his music to French artists of the 40 'and 50', such as Edith Piaf, Maurice Chevalier and Charles Trenet.
He discovered his talent for writing songs while playing in cabarets with his fellow pianist Pierre Roche.
The last concert of Aznavour in Israel was at the Menora Mivtachim Arena on October 28, 2017. He had scheduled another show on the same stage in Tel Aviv for June 29, 2019.
President Emmanuel Macron was a great admirer of Aznavour and sang many of his songs during karaoke nights with friends when he was a student, according to his former classmates.
Photo by Nacho via Flickr: Charles Aznavour, 1968 At the Olimpia in Paris.