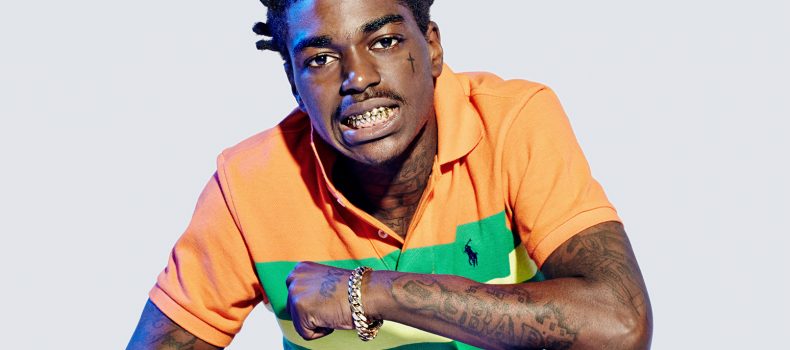 First Kendrick Lamar, Now Kodak Black — Another Rapper Goes Hebrew Israelite
Weeks after Kendrick Lamar surprised some listeners by calling himself an Israelite, another celebrity rapper has done the same.
Kodak Black may have just gone Hebrew Israelite.
In a string of Instagram posts this month, the 20-year-old rapper told his millions of followers that he is now an Israelite — specifically from the tribe of Levi. In one photo, Black posed in a suit while wearing a Star of David pendant. One photo was partially captioned: "I Can't Lie I'm #Israel #12TribesOfIsrael #Levite."
Hebrew Israelites are people of color, mostly but not all African American, who identify as the true descendant of the biblical Israelites. The movement is diverse and has multiple branches or denominations. Some high profile celebrities have recently referenced or embraced this identity, including Lamar and basketball star Amar'e Stoudemire.
Black's reference to being a Levite stems from a popular Hebrew Israelite teaching that specific nationalities are descended from the Twelve Tribes of Israel. Haitians, according to a widely circulated "tribe chart," are descended from the tribe of Levi.
Black was introduced to this belief and others while serving a jail sentence in Florida. A teacher known as Priest Kahan, who conducts prison ministry in the state, made contact with Black and studied scripture with him.
"Kodak Black is another individual who has unfortunately been caught up in the system," Kahan told the Forward in a phone interview. "He's facing so much temptation."
Kahan now leads a Hebrew Israelite congregation that, according to its website, "observe[s] and teach[es] the laws and statutes of the Most High through Hamashiach Yahawashi," using a Hebrew name for Jesus and describing him as the Messiah.
Kahan met with Black half a dozen times over the course of the rapper's imprisonment. "I just tried to enlighten him," he said. "This is new to him."
Black served 97 days in jail for violating house arrest in relation to another case. He was released on June 5.
by: Sam Kestenbaum
Source: Forward.com