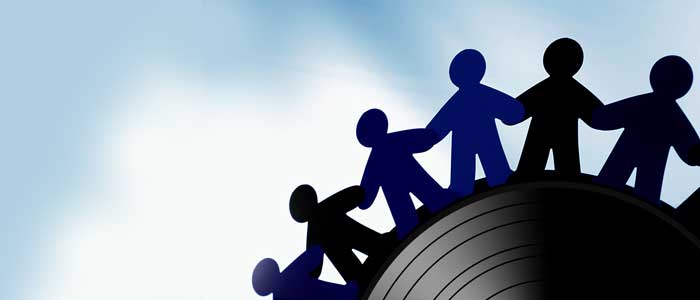 Who is helping us?
Save the Music would like to thank all of our contributors for doing their part to preserve Folk music.
SPONSORING ORGANIZATION
For its initial design, structural development, hosting and promotional strategies, Save The Music has been partially sponsored by the Internet Development Fund (a California 501 C3 Corporation) and other generous contributors.
OUR GENEROUS CONTRIBUTORS
Maya and Gil Ajzen
Anonymous
In Honor of Gary Smith
Anonymous
In Honor of Mario Will & Matt Correa
Anonymous
In Honor of Paul Karoly
Earl Allen
Melodie Allison
Charlotte Angel
Susanne M. Batzdorff
Aparna Bagalkotkar
Newton and Rochelle Becker Family Foundation
Debora Burns
Audrey L. Chaffie In Honor of Robert M. Malley
Samuel L. Clementi In Honor of Robert M. Malley
Teodoro Constantiner
Francis Daly
C. De Filippo In Honor of Robert M. Malley
Warren L Dennis
Allison Denny
Arkady Divinsky, Kyrgyzstan
Patricia Donovan
Gail B. Dowd In Honor of Robert M. Malley
Brad and Melissa Easly
Debora & Irving Eiferman
Felicia Erlich
Karol Freed
Teresa Galloghy
Mr. & Mrs. Philip H. Garver Robert Michael Malley
Monica Gebell In Honor of Robert M. Malley
Beth Gerofsky
Lucy Goldman
Gregorio Goldstein
Bernardo Gress
Jonathan Grinstein
Garon Grottke
Caroline Gruber
Steven Handler
Maggi Harrison
Hebrew Union College – Klau Library
Felipe Herszenborn
Owen Sonny Igoe
Tommy Igoe In Memory of Owen
Patricia Ingraham
Carol and Madeline Jacob, Brooklyn NY
Bruce N. Kesler
Bruce N. Kesler
Thomas Kenney
Kev, Bon, Kate, Nick & Abby Rose Kieler In memory of David Fegley (2-17-06)
Helen Kolodny
L. Korit
Samy Krumholtz
Barbara Langham
Mariam Lemberg
Frank Lin (From Taiwan)
Susan Lobst
Cindy Mack In Honor of Robert M. Malley
O.W.Maxey Jr. in memory of Vernon Roessler

Rose Manelowitz
Ann Maroun
In Honor of Jerry Johnson
Albert Martson
Andrew and Marilyn Mandell In Honor of Samuel Mandell
Karen Martin on behalf of Robert Carter Evans
Stanley Martin
Eileen Mayo, Stacie Myers and Mary Ann O'Brien
In memory of Daniel Horan
Mr. & Mrs. Michael R. Mc Evoy In Honor of Robert M. Malley
Peggy McConnel
Patrick M McGraw
Cory Meyer
Stacie Meyers
Deanne Miller In Honor of Matt Briggs
Leonard Mordfin
Donald Nickason In Honor of Robert M. Malley
Anne Olson
Aaron Paley
Hale Porter
Alan Progulske
Emilio Puzo In Honor of Owen
Jay, Vicki, Jerry, Kim
In memory of Edward Rashbaum
C. Reines-Graubard
David Rose
Jack Rosenfeld
Vera Rosenthal In Honor of Hans Jorg Rosenthal
Phillip B. Roth
Arnona Rudavsky
Sutherland High School Concert Choir & his Director Karie Schroer Templeton In Honor of Robert M. Malley
Michael Scott
Richard Shirey
Emily Shirley
David Shteremberg
Brian Smith
Ken Schneider
Joseph Stack
Eric Stashak
Beth Tallman
Emmanuel Tward
Victor Chamber Of Commerce in memory of Robert M. Malley
Alfredo Jr. y Patricia Vitela in memory of Vernon Roessler
Lauren Volden
Roman and Rivke Wajsfeld
Eva Weiner
Elozor L. Weiss
James Whistler
Sherman Winthrop
Edmond and Florence Woller in memory of Vermon Otto Roessler
Hunter Zupnick