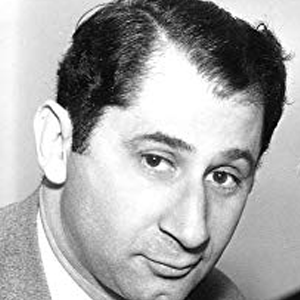 Birth Place
New York, NY, United States
Death Date
January 18, 1946
Death Place
Hollywood, California, United States
Lew Pollack
Wrote themes for silent films and later sound film scores including "Rebecca of Sunnybrook Farm"
Lew Pollack was born in New York City on June 16, 1895. He was educated at DeWitt Clinton High School and performed as a boy soprano in the Walter Damrosch choral group.
In his early professional career, Pollack was a singer and pianist in vaudeville acts and began writing theme music for silent films including What Price Glory and Seventh Heaven. He also wrote full scores for sound films including Pigskin Parade, One in a Million, Life Begins n College, Rebecca of Sunnybrook Farm and Captain January.
Collaborating with songwriters such as Sidney Mitchell, Erno Rapee, Paul Francis Webster, Sidney Clare, Ned Washington, Ray Gilbert and Jack Yellen, co-writing the music for "My Yiddishe Mama".
Highlights from the Pollack catalog include "Charmaine", "Diane", "Angela Mia", "That's a-Plenty", "Two Cigarettes in the Dark", "In the Middle of a Kiss", "I'm Missin' Mammy's KissinԔ, "Weep No More My Mammy", "Early Bird", "Moonshine Over Kentucky", "At the Codfish Ball", "One in a Million", "Alone With You", "Miss Annabelle Lee", "Reap the Wild Wind", "Sing, Baby, Sing", "The Right Somebody to Love" and "Cheatin' On Me".
Lew Pollack died in Hollywood, California on January 18, 1946.