Hirsh Glick
1922 – 1944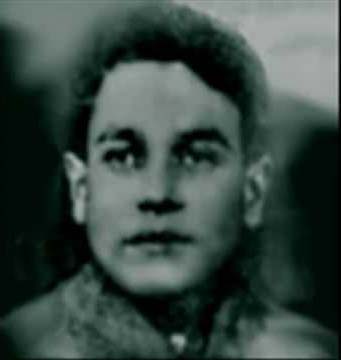 Hirsh Glick was born in 1920 in Vilna, Lithuania. His father was a used clothes dealer. Hirshke began writing poetry at the age of 13, and was cofounder of a group of young poets. He had to end his studies prematurely due to his family's poverty, and became an apprentice in a paper business and later worked in a hardware store. When the Germans occupied Vilna in 1941, Glik was caught and sent to prison, then to a camp in a swamp where the prisoners carried turf, a job usually reserved for horses. When the camp closed, he was sent back to the Vilna ghetto, where he worked with the underground movement FPO (United Partisans) and was active in the literary artistic circle. In September, 1943, the Germans sent Glik to the first of several Estonian concentration camps, where most of the prisoners died from appalling conditions. Glik never ceased writing poems. In 1944 he escaped when the Russians were closing in and tried to join the partisans, but disappeared, probably executed by soldiers in the area. His song, "Zog Nit Keyn mol," (Song of the Partisans) became the hymn of the underground organization. Glick became very well known with this song, and at the same time, the personification of courage and optimism. This song was hummed, played or sung in camps everywhere. In this song Glick gave in a few lines the essence of the Jewish resistance.
Often deprived of pencil and paper, fellow prisoners memorized his poems and passed them down. Other poems were hidden by friends as Shtil, di nakht iz oysgeshternt, also known as Partisanerlid, recounts the heroic deeds of Vitke Kempner, the female resistance fighter who participated in blowing up a train carrying 200 German soldiers, the first successful diversionary sabotage act of the Jewish partisans of Vilna.
"At night, in the bitter cold when the heavens are full of stars, a girl clasps her weapon.
The entire night she holds back the German trains.
Her bravery gives everyone the courage to fight for freedom."
Some other were found buried in the Vilna ghetto. Most of his works are presumed lost. Zog Nit Keynmol, inspired by news of the Warsaw ghetto uprising, became a widely popular resistance hymn.
They survived in us, in their culture, in their language and their songs, in their values and beliefs and to honor all the Jews and their friends who fought with mind and guns against the Germans and their allies.