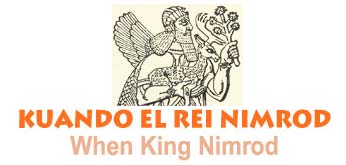 Coro Union Sefaradí
The Coro Union Sefaradi was founded in Mexico City in 1962.
El Rey Nimrod was recorded during a live presentation in the "Bellas Artes Palace" (The Palace of Fine Arts) in Mexico City in 1972.
This live performance will allow you to enjoy the atmosphere and the happiness, the Choir generates everywhere they go.
Under the Musical Direction of Profesor Daniel Trejo, this recording was made possible thanks to the efforts of Mr. Menasse.

Recording produced by Producciones Glick under the direction of Daniel Ajzen.
Nico Castel
1931 – 2015
Castel was born in Lisbon, Portugal, the "scion of a multigenerational dynasty of Sephardic rabbis" with roots in 15th century Castile. He was raised in Venezuela by multilingual parents and a German nanny and attended a French school in Caracas. After some vocal study in Caracas and then the University of Mainz in Germany, Castel moved to New York City at the age of 16 to pursue a singing career and to study romance languages at Temple University in Philadelphia. In the early 1950s, he served in the United States Army as a translator in Germany.
In 1958, he became the first winner of the "Joy in Singing" award, which launched his career with a recital at The Town Hall in New York City. He began calling himself "Nico Castel" early in his singing career. In June 1958 he made his debut with Santa Fe Opera as Fenton in Verdi's Falstaff. The following month he portrayed Joseph in the world premiere of Carlisle Floyd's Wuthering Heights in Santa Fe. In 1965, he first performed with the New York City Opera as Jacob Glock in The Flaming Angel and performing with that company in numerous roles thereafter. With the Metropolitan Opera in 1970, he debuted as Don Basilio in Mozart's The Marriage of Figaro. Over the next 27 years at the Met, he gave nearly 800 performances and later served for three decades, until his retirement in 2009, as its staff diction coach.
Castel had over 200 operatic roles in his repertoire. His singing career took him around the world to work with such companies as Palacio de Bellas Artes, Mexico City; Finnish National Opera, Helsinki; New Israeli Opera, Tel Aviv; Opera Metropolitana, Caracas; Teatro Nacional de São Carlos, Lisbon; Spoleto Festival, Spoleto, Italy; Maggio Musicale Fiorentino, Florence; Semper Oper, Dresden; and in the United States, the Opera Company of Philadelphia, Seattle Opera, San Francisco Opera, Chicago Lyric Opera, Ravinia Festival, San Antonio Grand Opera Festival, New Orleans Opera, Baltimore Opera, Miami Opera, Santa Fe Opera, Central City Opera, and St. Louis Opera, among others. On the concert stage, he often included Jewish music in his programs, and he served as a cantor at Scarsdale Synagogue in Westchester County, New York, and Progressive Synagogue in Brooklyn, New York. The New York Times commented: "Reviewers over the years praised Mr. Castel's rich dramatic characterizations, his sensitive musicianship and, not surprisingly, his impeccable diction."
A polyglot, Castel spoke Portuguese, Ladino, German, French, Spanish, Italian and English with native or near-native fluency. He was an internationally known language and diction coach, writing the book A Singer's Manual of Spanish Lyric Diction and translating an extensive annotated series of librettos of French, German and Italian operas that show the pronunciation of every word in the operas' original languages using the International Phonetic Alphabet. These libretti "are used by singers, teachers and conservatories throughout North America and Europe." He was on the faculties of The Juilliard School of Music and Mannes College The New School for Music in New York and Boston University, and was a lecturer, teacher and master class leader at other universities and conservatories around the world. His language and diction classes are taught at Juilliard, Eastman School of Music, Indiana University, New York University, Metropolitan Opera, New York City Opera, Chicago Opera, Pittsburgh Opera, the Opera NUOVA Vocal Intensive Program in Edmonton, Alberta, and American Institute of Musical Studies, Graz, Austria. He and his third wife, Carol Cates Castel, a voice teacher and stage director, taught on the faculty of the Spoleto Vocal Arts Symposium in Spoleto, Italy. They also founded and operated the New York Opera Studio, which trained young singers. Castel annually presented the Nico Castel International Master Singer Competition, which accepted competitors up to age 40.
Among Castel's recordings are Manon (with Beverly Sills, 1970) and The Tales of Hoffman (with Sills and Norman Treigle, 1972), both conducted by Julius Rudel, and a live performance from the Metropolitan Opera of Ariadne auf Naxos (1988, with Jessye Norman, Tatiana Troyanos, and Kathleen Battle, conducted by James Levine; issued on DVD).
Castel's first wife was Carol Bayard and his second was Nancy Benfield. Both marriages ended in divorce. He died at the age of 83 in New York City, where he lived with his wife, Carol Cates Castel. He had one child (with his second wife), Sasha Castel, who lives in Canberra, Australia.
Montserrat Franco
Montserrat Franco, singer-songwriter whose versatile career has spanned the world from Latin America to the Middle East. Featured as CNN en Español's "Woman of the Week" and in other media such as Univision and the Miami Herald, this polyglot speaks and sings in seven languages, all with her own distinctive mastery and flair.
Broadening her prodigious array of talents, she researched and practiced diverse styles ranging from jazz, flamenco, Sephardic music, opera, Latin American folk music and world sound.
Montserrat is not only an accomplished artist, but she is also a passionate researcher of world music. She has both produced and recorded several CDs in Israel and the USA along with research projects in the ethnomusicology of Sephardic music of the Jews in pre-Inquisition Spain and the music and culture of the Guarani ethnic group of Paraguay.
he Ethnic Jazz Project "Nueva" brought her to jazz concerts in Australia and Israel. With "Songs of Inspiration" and "Sephardic Romances and Kantigas", Montserrat toured extensively in Italy, Croatia and the Caribbean Islands. Montserrat Franco includes a mix of her own compositions and standards incorporating Miami's sweet & spicy tropical aroma combined with an international flavor and classical music nuances.
She has performed classical, jazz and her own compositions in concerts around the world with prestigious symphonic and chamber orchestras, as well with jazz and urban bands. Montserrat Franco is a Recording Academy (Grammy ©) voting member for both Latin and American Awards and ASCAP member.
Yehoram Gaon
1939-
Yehoram Gaon is considered one of the major proponents of the Israeli culture and entertainment worlds. As Israel's all time most popular singer, gifted actor, TV and radio host, writer, poet and publicist, Gaon has a long list of performances on stage and screen in both movies and on television. He has produced and directed plays and movies and written and edited books on Israeli culture and tradition.
Gaon was born and grew up in Jerusalem. After completing high school, he studied Middle-East studies and Hebrew Literature at the Hebrew University. Gaon did his three-year army service as a singer and entertainer in the popular Nahal Troupe.
Other movies followed including; Siege, Every Bastard a King, The Eagles Attack at Dawn, Joker, The Lover, No-Way Street, and The Entebbe Operation.
Gaon's deep love for Jerusalem and his sensitive understanding of the Sephardic heritage are evident in the movies he directed – I am a Jerusalemite and From Toledo to Jerusalem.
Taking up a theatrical career, Gaon appeared with the Israel Cameri Theatre in theatrical productions of Arnold Wesker's Chips with Everything, Bichner's Vitzek, and the classic Israeli drama Kinneret Kinneret,by the National Laureate, Nathan Alterman, and others.
In the early 1960's, Gaon studied acting under the famous Utta Hagen at the Herbert Berghof Studio in New York, and graduated with honors from the RCA Institute for TV Production. He returned to Israel to play the starring role in the musical Kazablan, which became an immediate hit. After more than 600 performances, Gaon also starred in the movie version of the musical, which became one of the classics of the Israeli movie industry.
Together with the former President of Israel, Yitzhak Navon, Gaon also directed The Spanish Romancero. Other theatrical performances in which Gaon has appeared include, Children of a Lesser God and Same Time Next Year by Neil Simon, with Israeli leading actress, Gila Almagor.
Gaon's singing career has yielded 7 solo shows, over 70 long-playing records and countless special performances. His songs have become the cornerstone of the Israeli music and it was only natural that Gaon was chosen by the late Prime Minister Yitzhak Rabin to be the Representative Israeli Singer at the Nobel Peace Prize ceremony in Oslo in 1994. There he sang, at Rabin's request, the inspirational Days of Grace and Forgiveness.
Gaon has also hosted weekly radio shows such as The Taste of Manna from Heaven and Spices for Shabbat. During the last 18 years, his weekly radio show Gaon on Air- a program that is a bitter-sweet commentary on the events of the week, attracts one of the largest listening audiences on Israeli radio.
Gaon has also appeared in and hosted a wide range of TV programs, from talk shows to special productions. The comedy series Close Relatives, that Gaon starred in ran for three years and enjoyed immense popularity. another dramatic mini series, Mr Muni, was based on a bestseller by Israeli popular writer A.B. Yehoshua. As a TV host, he hosted the highly successful Friday with Gaon which ran for three years and was sequel by Good Evening Israel which is still running.
Gaon is the author of the book, "In The Middle Of The Road" which includes poems, family stories and photos, and has also edited "Spices from Spain", a compilation of quotes from Ladino, with Hebrew translation, collected by his father the late Moshe David Gaon, a renowned historian. He has recently published a second edition of the monumental encyclopedia Eastern Jews in Israel, originally published by his father.
In 2004, Yehoram Gaon was awarded the prestigious Israel Prize for his contribution to Culture and Hebrew Song.
While still active in the entertainment business, Gaon served eight years as a member of the Jerusalem Municipal Council until 2002. He held the Portfolio for the Cultural Affairs and Special Educational Needs.
Yehoram Gaon is actively involved in civic affairs, serving as an active member of various NGO's such as the Committee for the Advancement of Ladino, Yad Ben-Zvi Fund for Diaspora Research, Adopt a Soldier Fund, The Association for Soldiers Welfare, The Association for Autistic Children, The Fund for Music Therapy and The Academy For the Hebrew Language. 2012 – Received Honorary Doctor from the Tel Aviv University. Winner of the Israeli Cultural prize 2014, Honorary prize for best Ladino actor and producer in Los Angeles 2014 and NYC Israeli Film Award 2014.
Eleanora Noga Alberti
Argentinian soprano of relevant international career in the chamber song field and in works for soloist and orchestra, with a wide spectrum of languages and styles.
Mme. Alberti sang at Teatro Colón in Buenos Aires, at the Khan theater and the Rubin Academy in Jerusalem, at the Winston Churchil Auditorium in Haifa, the Théatre du Forum des Halles; at the Talman Dame Myra Hess Memorial Concerts in Chicago, the Hall of the Americas (O.A.S., Washington D.C.). at the French Institute in Naples, at the Institute of Hispanic Culture in Copenhagen at Bolivar's Hall in London and at the following festivals: Mare Musica in Ischia (Italy), Duisburg AKZENTE 1989 (Germany) and at the Second International Meeting of the Sephardic Song, in Madrid (Spain).
She made her presentation at Carnegie Hall with the Argentinian Ensemble of Contemporary Music, conducted by Gerardo Gandini and has afterwards premiered many works by contemporary composers, among them, Gerardo Gandini, Fernando González Casellas, Marta Lambertini, Jean Sibelius, Josef Tal and Mark Kopytman.
Mme. Alberti has been a soloist with the orchestras of Kol Israel; Sinfónica Nacional Juvenil of LRA Radio Nacional, Mayo Chamber Orchestra and Chamber Orchestra of La Plata, in Argentina. She has recorded for Radio France, Spanish Radio-Television and WDR in Germany.
In 1983, during a tour sponsored by the Argentinian Ministry of Foreign Affairs, she performed a cycle of Sephardic songs at the Dag Hammarskjold Auditorium of the U.N. It was the first program of Jewish music at the Hall.
She appears frequently in Brazil, at the main halls of São Paulo, Curitiba, Porto Alegre, Rio de Janeiro and Florianopolis.
During 1997 she presented Aires Mediterráneos (Mediterranean Airs), recital of Sephardic songs with instrumental accompanyment; Spanish, French and Italian songs for vocal soloist and piano and "Un pueblo y sus canciones" (A people and its chants) at the Coliseo Podestá Theatre in argentinian city of La Plata, at the University of Sao Paulo Theatre and at the Quintanilla Theatre in the city of Mendoza, Argentina. She is now presenting Amores Republicanos – Le Chant de Marianne (Women's songs during the French Revolution).
She has created, as soloist and co-author, the Suite de Antiguas Canciones Sefardíes (Suite of Old Sephardic Songs) -1983- by Jorge A. Pítari and the Suite of Sefarad -1996- by Javier Zentner, both for voice and string orchestra., commissioned and premiered by the Mayo Chamber Orchestra.
She is member of the Artists Society of France.
Mme. Alberti hold a doctoral degree in music, specializing in Musicology and is a Superior Professor of Music, graduated at the Argentinian Catholic University. Her research on Traditional Sephardic Music in Spain and Latin America has been awarded in Argentina and abroad.
She has recently been awarded with the Year 2000 Fellowship for Foreign Hispanists by the Ministry of Foreign Affairs of Spain.
Trío Sefarad
Trío Sefarad /Sepharad Trio/ a group which devotes itself to the interpretation of Sephardic music ( Judeo-Spanish Romances), was created by its present members in 1994.
Since it was created, and after carrying out an arduous research work, Trío Sefarad has successfully performed in International Festivals (I International Sephardic Music Festival in Cordova, International Week of Ancient Music of Burgos, International Summer Festivals of Nágera, International Music Festival of Palencia, International Music Festival of Jaca, International "Murcia Tres Culturas" /Murcia – Three Cultures/ Festival, International Music Festival of Veruela Monastery, La Celestina Fifth Centennial, Juan March Foundation, etc.), as well as concerts in Auditoriums and Cultural Centers throughout the whole Spanish geography, in addition to performing abroad (Germany, England, Poland, Portugal, South America,…).
Trío Sefarad's interpretations are based on existent musicological studies, enriched through their own research and by their connection with members of Sephardic communities in different countries.
Trío Sefarad's performances have been taped and retransmitted by TVE (Spanish Television), autonomous and regional television channels (Spain), Radio Clásica (National Radio of Spain), CX6 SODRE (National Radio of Uruguay) and, owing to the research and propagation work of Sephardic Music, its members have been interviewed in: Cadena Ser /a Network/ (Spain), Cadena COPE (Spain), Canal 5 /a TV channel/ (Television of Uruguay), Canal Alef /a TV channel/ (Cable television, Argentina), CX24 Radio El Tiempo /a Radio Station/ (Uruguay), El País newspaper, Últimas Noticias newspaper (Uruguay), etc.
Trío Sefarad is now devoted to the task of recovering and presenting this rich and forgotten repertoire in Concert Halls.