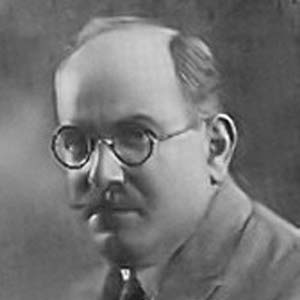 Birth Date
November 7, 188
Birth Place
Karlin, Minsk, Russia
Death Place
New York, NY, United States
Zawel Zilberts waS a conductor, composer and arranger. Born November 7, 1881 in the town of Karlin (suburb of Pinsk, Minsk province, Russian Empire, now Belarus). Father – Rab Baruch-Hirsch Zilberts, a famous cantor, in whose choir he began to sing at the age of nine. In his childhood, Zilberts also learned to play the violin. Later he graduated from the Warsaw Conservatory in the class of the piano and in the composition class.
In the years 1903-1906. was the conductor of the chorus of the society "ha-Zamir" in Lodz (the Kingdom of Poland, the Russian Empire, now Poland). According to contemporaries, Zilberts achieved significant success in this work. At the same time, his first compositions of his own are included: cantatas for the choir, folk songs and their piano arrangements, various arrangements. As a result, an invitation was invited to lead the choir of the Great Moscow Synagogue, which he directed for 8 years. In 1914, Zilberts returned to Lodz, where he again headed the choir of the society "ha-Zamir". During this period he expanded the traditional repertoire of the choir, including the oratorios of Haydn and Mendelssohn, and so on.
In 1920, Zilbets left for the United States, where he soon became the regent of the North American Cantor Association choir. In addition, he decided to take advantage of his rich European experience and in 1923 in the image and likeness of the лоódского society "ha-Zamir" founded the same society in Newark, New Jersey. In 1925, he organized and headed the Silberts Choral Society in New York, and in 1930 – the Zilberts Choral Society in Newark.
Headed by Silberts, the choirs performed in the most prestigious halls of New York: Carnegie Hall and Town Hall. In addition, he established himself as a brilliant teacher: his student was Richard Tucker.
Most of the compositions written by Silbets in the United States belong to the area of ​​the Jewish liturgy. The most significant are the cantata "The Dream of Jacob" written in 1934 and the collection "Synagogal Music" published in 1943.
Zavil Zilberts died at the age of 67 in New York, on April 25, 1949.