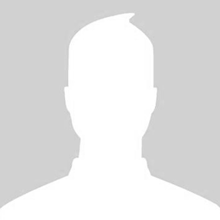 Birth Date
February 29, 1908
Birth Place
Irkutsk, Russia
Death Place
New York, United States
Genres
Musical Theater, Yiddish Lid
Born on February 29, 1908 in Irkutsk, Russia with the surname Hochman, Wolf Younin was raised in Bialystok and Bielsk Podlaski.  He was a poet, folklorist, theater figure, newspaper columnist, and book collector educated in part in a Yiddish folk school.  In Bialystok he received vocational training as a locksmith and blacksmith.  In 1928, while still in Bialystok, he published his first book of poems, 7 lider, and immigrated to the United States in 1930, settling in New York.
Shortly thereafter, he began contributing poems to New York-based Yiddish journals and published a second book, Lider, in 1936.  He was a Yiddish instructor for Berlitz in 1964/65 and at Rutgers and Columbia universities.  During World War II, he hosted a Yiddish radio program, and in 1943, became a regular columnist and editor for the Tog-morgn zshurnal (Day-Morning Journal).  His column, entitled "Shprakh-vinkl" ("Language Corner") pertained to the Yiddish language, linguistics, and folklore.
After that newspaper folded in 1971, Younin continued writing the column for the Forverts (The Jewish Daily Forward) until 1980.  Among his numerous articles, was a series of columns that ran from 1979-1980 in the Forverts, which formed a dictionary of Hebrew words and phrases used in Yiddish.
His poetry, songs, and a serialized novel appeared in additional Yiddish-language publications, including Tsukunft (New York, 1933), Oyfkum(New York, 1935), Signal (New York, 1936), Literarishe bleter (Warsaw, 1937), Yidishe kultur (New York, 1943), Goldene keyt, Vayter (New York, 1955), Arbeter-vort (Paris), Frimorgn (Riga), Fraye arbeter-shtime, Kinder-zshurnal, Kinder-tsaytung, Yungvarg (New York), Kinderfraynd(Warsaw), and Argentiner beymelekh.  Younin trained theater singers and actors, which included Mandy Patinkin, to perform in Yiddish.
Musicians wrote music to his song lyrics.  He played in a few German films produced by the UFA (Universum Film AG) film company.  Among his yet unmentioned book publications are the following titles: Lomir lernen Yidish – Let's Learn Yiddish (New York, 1973), Der 31ter sheyvet: roman in ferzn (New York, 1956), Faroys tsum kamf: a shpil spetsyel geshribn farn "Kinder ring" 1935 5391 (New York, 1935), Ḳurtser ṿerṭerbukh: fun hebreishe ṿerṭer in Idish (New York, 1978), 5 Yidishe eynakters: fun Sholem Aleykhem, Y. L. Perets, Y. Ṭunkl, Y. Marshelik (New York, 198-), and Ester Hamalkeh: kantate far tenor solo, gemishtn khor mit pyano bagleytung (New York, 1946).  He was a discriminating collector of Yiddish-related books and documents, several of which date back to the mid-16th century.  He died on May 31, 1984 in New York.