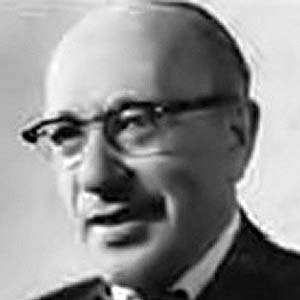 Birth Place
Bugatch, Belarus
Death Place
New York, NY, United States
Shmuel Bugach – conductor, composer, arranger, teacher and writer. Born in 1898 in the city of Rogachev (Mogilev Province, Russian Empire, now Belarus).
As a child, Shmuel sang in a synagogue choir. In 1913 the Bugach family moved to the USA and settled in Baltimore, Maryland, where he continued his music studies and graduated from the oldest in the US Peabody Conservatory in composition class.
In the future, Bugach was consistently the musical director of the Beit Tfilo synagogues in Baltimore and the Temple Adat Yisrael in the Bronx, New York. In addition, during various periods of his life Bugach led Jewish choirs in New York, Philadelphia, Trenton and Baltimore, with whom he performed in the largest concert halls in the United States.
Shmuel Bugach was the author of many liturgical and secular works for chorus, voice and piano and organ. among the most significant cantata of "Judea" (1943) for baritone, mixed choir and orchestra and "Israel: A Realized Dream" (1950) for chorus and pianoforte. He also arranged a number of liturgical compositions of David Novakovski, Yosele Rosenblatt, Seidel Rovner, Joel Engel, and others.
They compiled two collections of Jewish folk and Israeli songs: "Doires Zingen" and "Bibliographies of the Jewish Folk Song."
Shmuel Bugach died on June 8, 1984 in the Bronx.