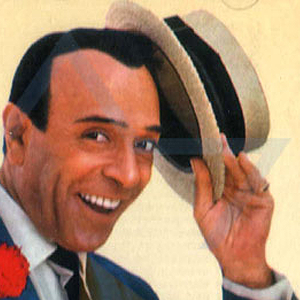 Genres
Yiddish Theater, Yiddish Lid, Jewish Comedy
Perlman was born in Riga, Latvia to a middle-class family. At age six he sang in the choir of Hazan Rosovski and soon began to play children's roles in the theater.
He studied at the dramatic studio in the Riga Peretz Club and found work performing in Russian and Yiddish theaters.
With the founding of the Riga Nayer Yidishe Teater (New Jewish Theater), he turned professional, performing steadily in Kovno and Riga between 1928 and 1934.
Perlman played in Vienna and toured Czechoslovakia, Poland, France, Belgium andEngland. In 1939 he was invited to Argentina, where he stayed for 3 years before moving onto Uruguay and Chile and, in 1945, to Latin America.
He toured South Africa in 1948 and 1951and came to the United States in 1952, where he performed regularly from his home base in Israel. The consummate song and dance man, comedic actor and song writer, Perlman returned to Argentina in 1966 and, in 1967 toured there and in Brazil with Yiddish comedian Shimon Dzigan.
Between 1968 and 1974, he toured the U.S.A., South Africa and Europe. He was associated for many years with Israel's Hebrew Theater Circuit. Perlman gave his last performances on a 1985 tour of the U.S.A., Australia and Israel with his partner, South African born Israeli theater star Menorah Zahav.
4 Songs Performed by Max Perlman