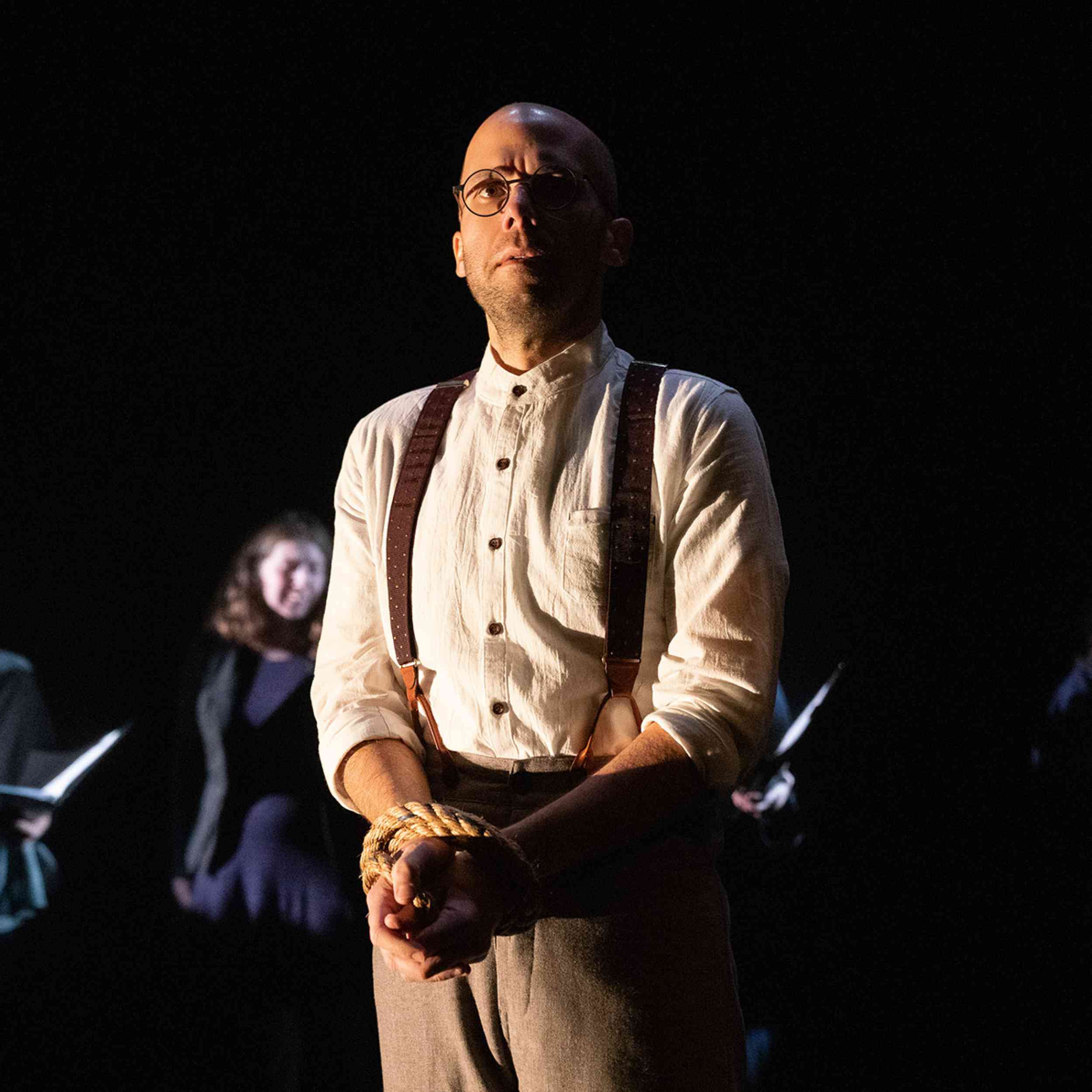 The Jewish Experience in Opera
The volume and richness of operatic repertoire drawn from specifically Jewish experience often comes as a revelation to seasoned opera buffs and otherwise knowledgeable devotees of Jewish high culture alike. Yet, dating to the 19th century and continuing on a steep upward incline during the 20th and 21st centuries thus far, very many composers have turned for their operas to themes and subjects of Jewish history, legends, and sacred as well as secular literature. These operas range across several languages, including modern Hebrew and Yiddish.
This panel discussion will include four prominent composers of such operas of Jewish experience: Ofer Ben-Amots, composer of one opera in Hebrew based on The Dybbuk and another in Yiddish on Isaac Bashevis Singer's story, "A Fool's Paradise"; David Schiff, whose opera, Gimpel the Fool is also to a Singer story; Bruce Adolphe, whose operas include Mikhoyels The Wise—about the legendary Soviet Yiddish actor—and Shabbtai Zvi, about the 17th-century so-called "false messiah" naively followed by many thousands of Jews; and Alex Weiser, who wrote an opera about Theodor Herzl, State of the Jews, with librettist Ben Kaplan who will also join the panel.
Introduced and moderated by YIVO's Anne E. Leibowitz Visiting Professor-in-Residence in Music Neil W. Levin, the discussion among the panelists will address questions and issues of topic selection; musical interpretations or reinterpretations of Jewish stories, events, or characters; Jewish aesthetics vis-a-vis the operatic medium; intertwining roles between composer and librettist and/or author; the variety of musical approaches to Jewish themes; and the universal resonance of otherwise specifically Jewish subjects, when viewed through an operatic prism; and what qualifies as a "Jewish opera."
Admission: Free
Registration is required.