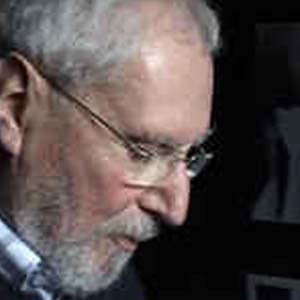 Birth Date
February 24, 1929
Birth Place
Budapest, Hungary
Death Date
December 29, 2016
Death Place
Kerkrade, Limburg, Netherlands
Yohanan Zarai was a well-known composer of popular songs and musical scores used in films. Among his credits are:
"El Dorado" (1963) "Sallah Shabati" (1964) [known as just "Sallah" in the United States] "Shishim Sha'ot L'Suetz" (1967) "Sheshet Hayamim" (1967) "Nes Ba'Ayara" (1968) "Mikreh Isha" (1969) "Matzor" (1969) "Lahat B'Mayim" (1969) "Glula, Ha" (1972)
Yohanan Zarai left Hungary in 1949 and finished his studies in Austria. In 1953, he moved to Israel where he lived for many years. His music and compositions gained both recognition and popularity in that country. Later, he moved to Paris, then to Portugal, then to Germany (for 23 years), before finally moving to The Netherlands.
His first wife, Rika, was a famous singer in Israel, who currently resides in Paris.
He married his second wife, Yael Gilboa, in 1963. They lived together until 1981, and were divorced in 1988.
In 1992, he married Rosemarie Lequis. He died in Kerkrade, Netherlands on 29 Dec 2016 at the age of 87.
1 Songs Composed by Yokhanan Zarai