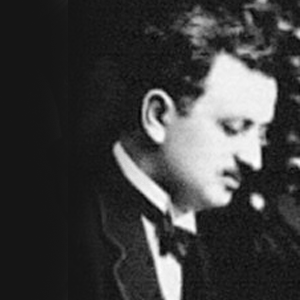 Birth Place
Bessarabia, Russia
Death Place
New York, NY, United States
Jacob Rappoport was born in 1890 in Bessarabia, the Russian Empire.
His musical talent manifested itself in childhood. In 1899, his father, Reb Israel Rappoport, was appointed rabbi in Chortkov, Galicia, Austro-Hungarian Empire (now Ukraine). Little Yakov literally absorbs Hasidic tunes: he writes them down (the boy already owned a musical note) and performs in a "concert" before the residents of the town. He becomes a universal favorite. Yakov Rappoport studies in a local yeshiva and sings in Stanislavovo (now Ivano-Frankivsk) at the cantor of Itzhok Shkolnik.
At the age of 20, Jacob Rappoport came to America and immediately took the post of conductor at the famous cantor Yeshaya Meysels. Subsequently, Jacob Rappoport was the cantor of the Beit Yisrael congregation, the Beit El synagogue in Borough Park, the Edat Isruel synagogue in Hartford, the New York Synagogue on Clinton Street, the Montefiore congregation, and others.
Yakov Rappoport was the author of many liturgical works and popular songs in Yiddish. He was one of the founders of the Union of Cantors of the United States and Canada, whose president was subsequently elected.
Jacob Rappaport died in New York on July 26, 1943.
3 Songs Composed by Yacob Rappaport