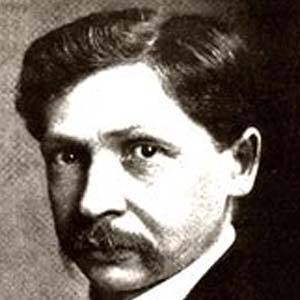 Birth Place
Kaunas, Lituania
Death Place
New York, NY, United States
Vinchevsky Moritz (Benzion Novakhovich, August 9, 1856, Kaunas, Lituania – March 18, 1932, New York), a Jewish writer, initiated the radical socialist literature in Yiddish. He also wrote in Hebrew. The first works of Vinchevsky in Hebrew appeared in 1873 in the newspaper "Ha-Maggid". Early became close with the socialist circles and became acquainted with radical Russian literature.
In 1877 Vinchevsky left for Germany, where he joined the ranks of the German Social-Democratic Party. In Koenigsberg, he founded a monthly Hebrew journal, Asefat hahamim, in which he published a series of poems, short stories and articles imbued with socialist ideas. In 1878 he was arrested on charges of "socialist-nihilistic conspiracy" and expelled from the limits of Prussia.
At the end of 1879 Vinchevsky settled in London, where he remained for 15 years, leading active socialist propaganda. In 1884 he founded and edited the first socialist newspaper in Yiddish "Der Gladler Idle". The main goal of Vinchevsky's literary activity at that time was to awaken in the Jewish working masses an awareness of their burdensome situation and to acquaint the readers with the ideals of socialism. In 1894 Vinchevsky moved to New York. From 1897 he took part in the publication of the socialist newspaper Vorverts and edited the social and literary magazines Tsukunft and Der Emes. At the same time he continued to engage in literary creation and the translation of European literature into Yiddish.
The works of Vinchevsky are imbued with love for the destitute and a deep sense of belonging to the destiny of the Jewish people. In 1921, Vinchevsky broke with many socialist friends and joined the Communist Party of the United States. In 1924-25 he spent several months in the USSR. Vinchevsky's poems had a certain influence on Soviet poetry in Yiddish from the 1920s and 1930s.
1 Songs Composed by Morris Winchevsky