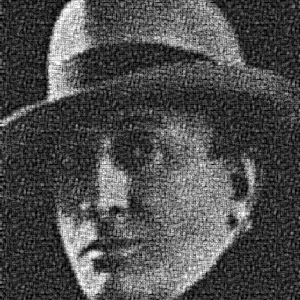 Birth Date
September 7, 1882
Birth Place
Rzeszów, Poland
Death Date
August 26, 1960
Death Place
New York, NY, United States
Isidore Lillien is an actor, songwriter, playwright, director, entrepreneur. Born September 7, 1882 in the Galician Rzeszów (Austrian Empire, now Poland) in a poor family.
At age 10, he and his parents emigrated to the United States. At the age of 16 he made his debut on the dramatic stage, and a year later he was accepted into the Jewish vaudeville theater, as the author and performer of his own sketches. In 1905, the New York musical hall "Talia", under the supervision of Kopelman, staged his debut play Der Der ben sorer Weh-moe / The Violent Unruly Son. Over the course of more than 40 years of his career, he wrote dozens of plays that (sometimes under different titles) were directed by the leading Jewish theaters: Boris Tomashevsky, Max Gebel, Nathan Goldberg, Joseph Kessler's Theater on Second Avenue, Lenox theaters, "Lyric", "Hopkinson." Among his most famous works are Dos Stiffkind Fund der Welt / The Round Orphan (1919), Gerechticht headlights / Justice for the Jews (1920), Zain tatns vaib / The wife of his father (1920), Der Rebe hot geheusn Freileh Zain / Fun at the Will of the Rabbi "(1921)," Galicianer un Litwakes / Galicianer and Litvak "(1923). The music of his libretto and lyrics were written by the best composers of the era: Arnold Perelmuter, Hermann Wohl, Lou Friedell, Iosif Rumshinsky, Alexander Olshanetsky, Abe Elstein, Binyamin Blank, Harry Lubin. In 1930, according to his script, the film "Mine Yiddish Mama / My Jewish Mom" ​​(directed by Sidney Goldin) was filmed. During the 1920s, he was director of the Lyric Theater in Williamsburg.
Isidore Lillien died on August 26, 1960 and was buried in the Hebron Cemetery in Queens (New York, USA) on a site owned by the Jewish Theater Union.
4 Songs Composed by Isidore Lillian