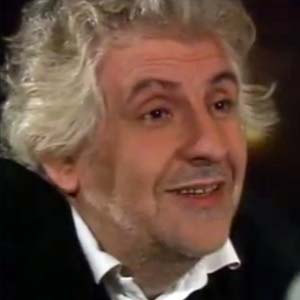 Birth Place
Tarn-et-Garonne, France
Étienne Roda-Gil (1 August 1941 in Septfonds, Tarn-et-Garonne, France – 31 May 2004 in Paris) was a songwriter and screenwriter.
Roda-Gil was the son of a Spanish republican from Catalonia who had come as a refugee to France. After university studies, he met singer Julien Clerc in a café in Paris's Latin Quarter in 1968, and began a fruitful collaboration which was broken off in 1980. Clerc and Roda-Gil did, however, collaborate on the album Utile in 1992, which won the prix Vincent-Scotto.
In 1979, he collaborated with Gérard Lenorman on the album Boulevard de l'océan. Johnny Hallyday, Claude François, Juliette Gréco, Barbara and Louis Bertignac are other singers who have interpreted his songs.
Roda-Gil's book La Porte marine was published through Éditions du Seuil and his adaptation of Fyodor Dostoevsky's The Idiot for director Andrzej Żuławski became the 1985 film L'amour braque. In 1983 he collaborated with singer and songwriter Riccardo Cocciante to the lyrics of his album Sincerità (tr.: Sincerity).
He approached Roger Waters in 1987 to set his and libretto, Ça Ira, to music. Despite the initial version having been completed and recorded by the end of 1988 and receiving an endorsement from then-French president François Mitterrand, the opera did not receive a performance until 2005, after Roda-Gil's death.
In 1989, he received the grand prix of songwriting from Sacem (La Société des auteurs, compositeurs et éditeurs de musique).
Roda-Gil was married to painter Nadine Delahaye until her death in 1990.