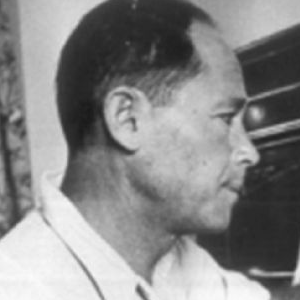 Death Date
October 26, 1977
Death Place
Kibbutz Na'am, Israel
Israeli composer born in Jaffa to parents who had arrived from Romania in 1899. At age 14 Zehavi joined a group of Ha-No'ar ha-Oved, which set up a new agricultural community, kibbutz Na'an (1930). There, in addition to farming, he conducted sing-along sessions. He was the first composer born in Ereẓ Israel, and as such he ranks among the founding fathers of the Israeli folk song together with *Admon, *Ze'ira, *Nardi, and others. In 1927 he composed his first published song, "Orḥah ba-Midbar" ("Caravan in the Desert"), whose opening line "Yamin u-Semol" ("From right to left …") is often quoted as the title. He composed some 400 songs altogether; 250 of them appeared in print. Many of his songs are considered to be among the best in Hebrew song, such as "Halikhah le-Kesaria" (or "Eli Eli Shelo Yiggamer le-Olam" ("On the Road to Caesarea," or "My God, My God, Let It Never End"), "He-Ḥalil" ("The Flute"), the Palmaḥ song "Hen Efshar" ("How Can It Be Possible"), "Yesusum Midbar" ("Let the Desert Rejoice"), "Niggunum," "Male'u Asamenu Bar" ("Our Silos Are Filled with Grain"), and dozens more. In fact, songs make up most of his musical output. He wrote most of them for sing-along performances. Kibbutz members often wrote the lyrics for these songs.
His songs have been published in hundreds of booklets, usually for sing-along evenings, with or without the musical score. They have been recorded by hundreds of singers and ensembles. The publishing house of the cultural wing of the Histadrut has published four collections of his songs: Song Collection(1954), Second Song Collection (1962), A Song for David (1978), and David Zehavi – Let It Never End(1981).
David Zehavi also wrote five cantatas for chorale, for soloists, and for a small ensemble. These cantatas, born of scenes of kibbutz life, were composed and performed on the kibbutz.
10 Songs Composed by David Zahavi