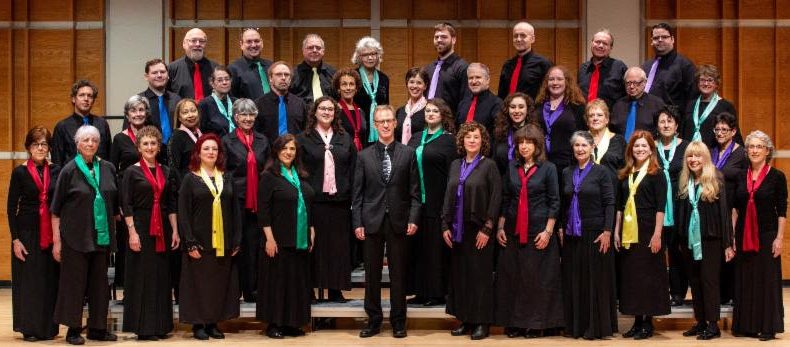 Tickets now on sale: "Yiddish Flavors of Love: A Musical Celebration", 6/16/19 NYC
YIDDISH FLAVORS OF LOVE:
A MUSICAL CELEBRATION
performed by
The Jewish People's Philharmonic Chorus / JPPC
Binyumen Schaechter, Conductor
Seth Weinstein, Pianist
ENGLISH TRANSLATIONS PROVIDED
Merkin Concert Hall, 129 West 67th Street, New York City
$40
$30 for groups of at least 10
$25 for students with ID
Tickets: www.kaufmanmusiccenter.org/mch/event/yiddish-flavors-of-love-a-musical-celebration/
Infuse the taste of Yiddish culture into your Father's Day with a mix of songs inspired by love: paternal, patriotic, poignant, or passionate.
The Jewish People's Philharmonic Chorus (JPPC) is a multigenerational forty-voice ensemble led by Binyumen Schaechter.
They'll surprise you with their all-Yiddish repertoire and ear-catching arrangements.
This year, you'll hear classic hits like the Godfather theme and popular tunes by Puccini and Handel.
Whether you're fluent or Yiddish-challenged, expect a heymish afternoon.
You'll stay connected with the help of Schaechter's informative intros, English supertitles, and a keepsake booklet with full lyric translations. After brunch or before dinner,
treat Dad to some delicious Yiddish four-part harmony.
Tickets: www.kaufmanmusiccenter.org/mch/event/yiddish-flavors-of-love-a-musical-celebration/
For more information about the JPPC, please visit www.TheJPPC.org.
To contact the JPPC directly, please email [email protected].
Discount tickets for students and groups (at least ten) are available at the box office: 212-501-3330.