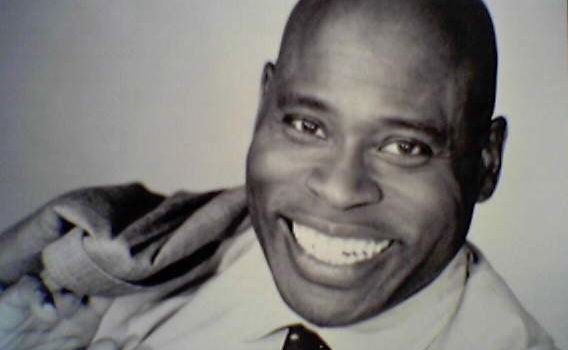 NPR Report on Jews Inspires Black American to Write "My Chanukah
Shaw's "My Chanukah" was presented to, evaluated, endorsed, and is promoted by the Jewish Music Commission of Los Angeles.
Psychology doctoral programs professor (for The Chicago School of Professional Psychology) James E. Shaw, Ph.D., says he was "driven to action to write 'My Chanukah' by a National Public Radio (NPR) broadcast which I initially considered was the strange, flawed report of an apprentice." Shaw explains: "That NPR report said Jews do not have a universally-embraced or 'signature' Chanukah song. America's national anthem was cited as one example" of what 'universally-embraced' means, regardless of genre. Shaw says, "I decided to do a little research and perhaps contact NPR later." Shaw's research found "only Adam Sandler's hilarious 'Chanukah Song,' which first debuted on 'Saturday Night Live', back in 1994, and became an instant comedy classic, that Sandler updated in 2015."
Shaw then decided, "I knew that I had to write a Chanukah song, complete with lyrics, melody, chords, and then orchestrate it." He describes the result as "poignant, exhilarating, and incredibly spiritually uplifting." Shaw's "My Chanukah" was presented to, and evaluated by, the Jewish Music Commission of Los Angeles. Shaw says, "The written endorsement I received from the Commission filled me with humility, gratitude and endless joy." To Shaw, "Music is a universal language and Jews and black Americans have an American history of music collaboration, cooperation and production."
Shaw provides a personal example of music collaboration by adding that, "in 1970, I was asked by Professor Dr. Robert Strassburg to be his official transcriber of his wonderful musical work, 'The Torah Sonata,' which premiered at the University of Judaism (now the American Jewish University)."Many years later, Shaw says, in writing "My Chanukah," his goal was to write something authentic, emotionally rich, and uplifting, to help unite people. "America is not united but is torn and divided." Shaw says that during the writing of "My Chanukah," constantly entering his mind was Anne Frank's eternal truth: "How wonderful it is that nobody need wait a single moment before starting to improve the world."
Prior to pursuing graduate and professional studies, Shaw acquired a B.A. degree in music and, with his older brother, spent 12 years performing annual piano recitals in the San Gabriel Valley. Drawn to education as a career, he became a counselor for the Pasadena USD, and at night played piano for the popular group, "Chain Reaction." Shaw has been featured on television and on more than 50 radio stations for his work in school safety and for his ground-breaking book, Jack and Jill, Why They Kill, said, on CNN to be "the smart answer for today's troubled times." He was also one of the requested keynote speakers at the annual Columbine High School commemoration ceremonies. Shaw has been presented a "Certificate of Recognition" by the California State Legislature.
Shaw's "My Chanukah" is sung by the group Earth Dance. It has uplifting lyrics "rooted in miraculous events in Jewish history." Amazon Music, iTunes, Spotify, Google Music, Pandora, and other internet sites feature Shaw's "My Chanukah" in their music catalogues. Moreover, Amazon features the moving lyrics of "My Chanukah" as an eBook in its Kindle collection.
Shaw says, "I want National Public Radio to grant me a favor and play "My Chanukah" on their broadcasts, since it was NPR's own radio report about "no universally-embraced Chanukah song" that motivated me to write the music and lyrics for, and then orchestrate, "My Chanukah."